Lizzie's Cucina Italiana is new to the Tampa food truck scene, but it's owners Joe and Elizabeth McComas are not.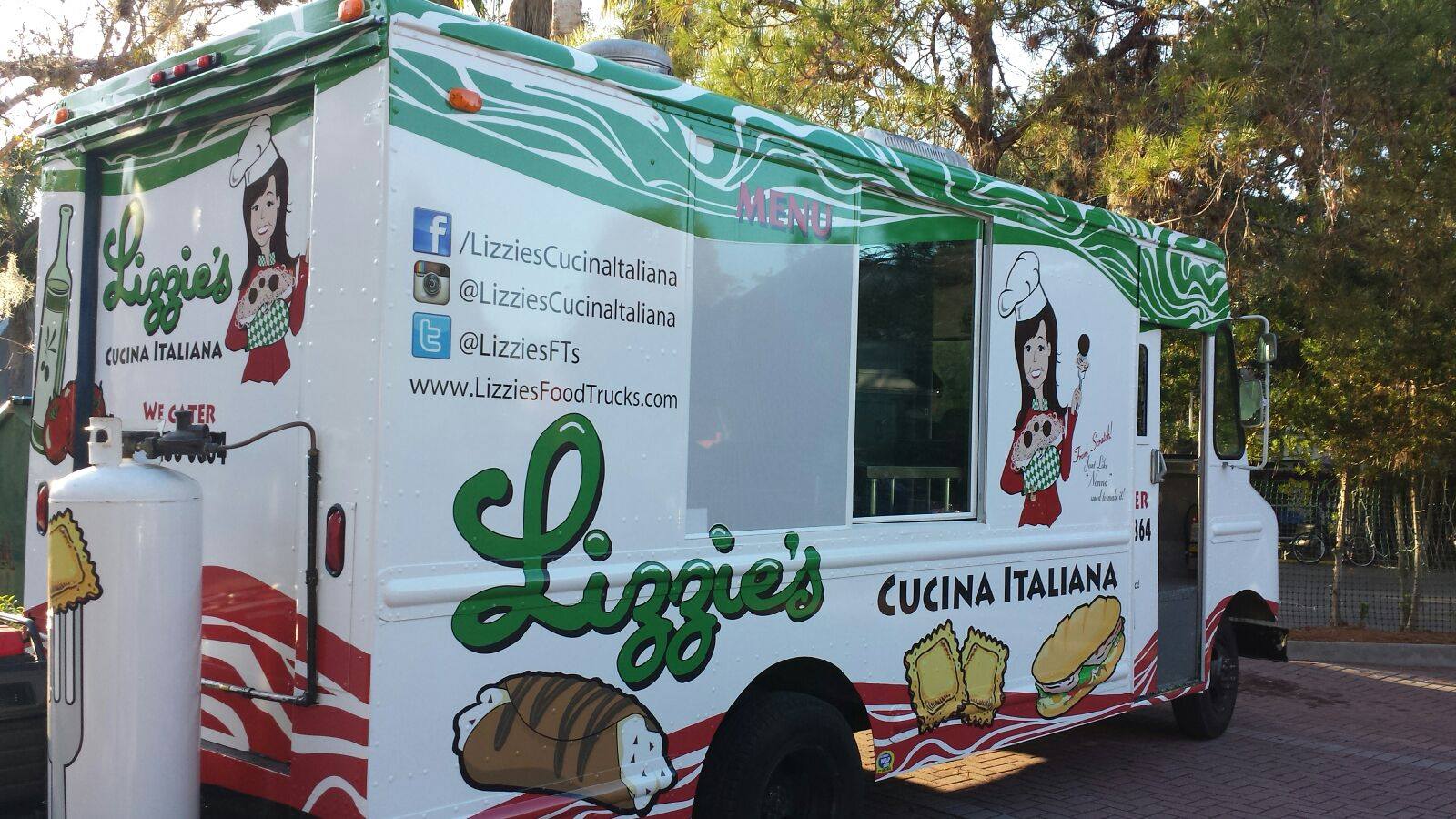 The couple launched their dessert-based food truck LizzieCakes in 2013 to resounding success, dabbling in light sandwich and salad entrees. In 2016 they decided the time was ripe to expand their brand by adding a full fledged entree truck to the fleet, drawing once again from Lizzie's culinary talent pool. Elizabeth is a first generation American, as her Italian-born father came to the United States when he was just 17 years old. Elizabeth has visited her family in Italy on several occasions, spending time with those who still live and work on the farm where her father was born and raised. "I love the food, I love to cook and bake, and it represents an important part of who I am," she said.
This time, instead of dishing up blueberry pie cookies, white chocolate key lime pie and banana cheesecake, the focus would be on Lizzie's heritage Italian food. "I wanted to try something that would open up more opportunities for us." We at Tampa Bay Food Trucks can agree that this was an idea whose time had come, as before Lizzie's Cucina Italiana was launched, there was a gap where no food truck serving true Italian entrees existed in Tampa Bay.
The Lizzie's Cucina Italiana truck features menu items such as fried ravioli, parmigianas, penne, mozzarella sticks as well as some of the salads originally concepted on the LizzieCakes food truck. In their second venture desserthasn't totally left the equation, be sure to try Lizzie's cannolis, which are especially delicious paired with her selection of Italian sodas or espresso coffee soda.