Has the thought of starting your own food truck ever crossed your mind? Do you love to cook for others but don't want the hassles and stress of trying to open a restaurant? Getting a food truck up and running isn't easy but can be the less stressful cousin to opening your own restaurant. The Tampa Bay Food Trucks has seminars to help answer any questions potential food truckers may have and offer guidance and expertise in this booming industry. The focus of the seminars is to inform and educate you about what it takes to start and run a food truck, what regulations typically exist, and how to position yourself for success once you're up and running.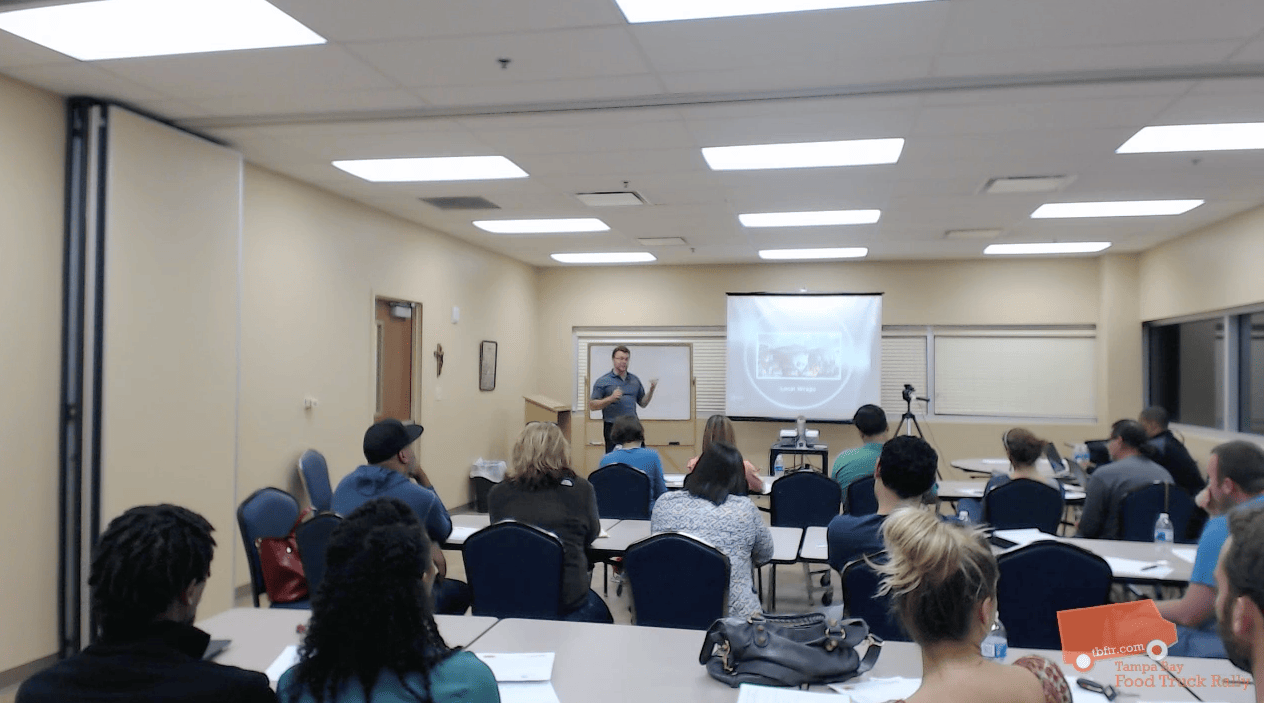 The next seminar will take place on February 22nd, 2015 and will run from 5 - 9 p.m. If this date has already passed, call us at(813) 802-9119. to inquire when the next food truck seminar date is.Our seminar will also be streamed online so anyone, regardless of location, can attend. Attendants will need to Register Online. Anyone with questions can contact via email grace@tbftr.com or call (813) 802-9119.
For those who will be attending the seminar, or even those whose schedule may not afford them the opportunity to attend, here is an appetizer of Food Truck 101. If you are considering this business at all, you probably have an idea of the type(s) of cuisine you would like to sell. However, even before you begin to consider your menu, you will want to consider how you are going to sell your culinary delights. There are six main points that everyone contemplating a food truck business should consider:
1) You need to consider your available startup money, your money budget and the potential for returns
2) You need to consider your commitment to the business: full time operation, part time, special occasions etc.
3) Your creative ideas and what it will take to fulfill them (i.e. time, money, logistics etc.)
4) Your experience (if any) at running a business
5) The size of the business you want to start (i.e. a food trailer, a food truck etc.)
6) Your ideal demographic
Whether you are attending the seminar this February, one in the future, or are even considering jumping straight in feet first, grabbing a notebook and thoughtfully jotting down the answers to the above questions can only serve to help ensure that your food truck journey gets started in the right direction! Rest aasured that Tampa Bay Food Trucksis here to help and answer all of your questions to help you get started.