For those who struggle to step outside of their culinary comfort zone, our cuisine decoder series has so far explored the Arepas and the ins and outs of Cajun cuisine. Now, it is time to digest what Cuban food has to offer!
One of the biggest keys to understanding Cuba's cuisine starts with understanding the history and diversity of its people. Cuba's cuisine has undoubtedly been influenced by its culture. From the Afro-Caribe influenced eastern region of Santiago de Cuba, to the Spanish influenced western region of Havana, its people are as diverse as its food. Cuba's regionally abundant crops and resources are reflected heavily in its dishes. It is said that the food is simply a reflection of the Cuban people: "simple and straightforward, yet vibrant and diverse with flavors of life."
Most often, a typical Cuban meal consists of rice and beans, which can be cooked either together or apart. A main course typically contains either pork or beef, such as the popular "Ropa Vieja." Other staples in Cuban cuisine consist of yucca (a potato-like vegetable), potatoes, plantains (similar to a banana), corn, and salad elements such as tomato, lettuce, and avocado. Stews and soups can also be commonly found amongst traditional Cuban dishes.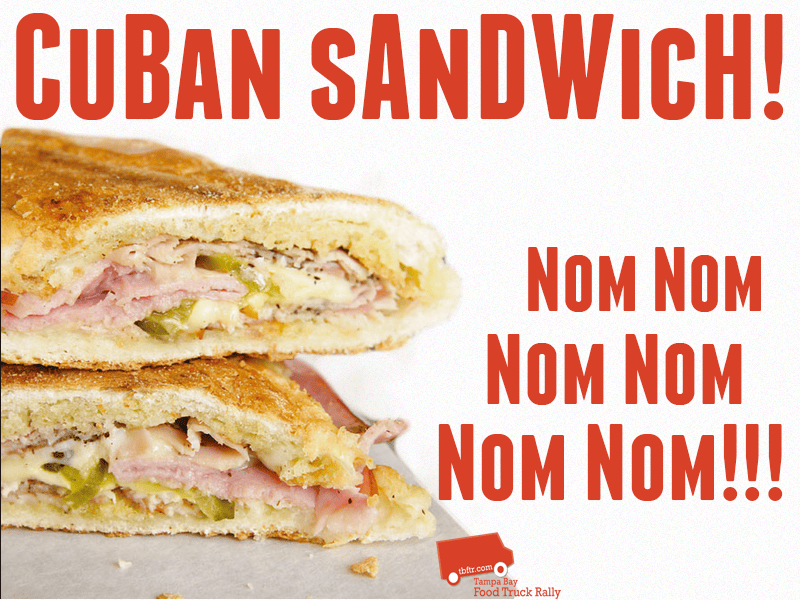 In regards to their flavorings and seasonings, Cuban cuisine uses citrus, tomato, vinegar, onion, garlic, peppers, white wine or beer (depending on region and dish), raisins and olives/capers to flavor almost every savory dish. This combination of flavor often results in complex flavors with sweet, salty and acidic components.
The Cuban Sandwich
Many Think of the Cuban Sandwich as Cuban, but in fact, it is not it was invented in Tampa Florida. The sandwich is built on a base of lightly buttered Cuban bread and contains sliced roast pork, thinly sliced Serrano ham, Swiss cheese, dill pickles, and yellow mustard. In the Tampa area, it is not uncommon to find Genoa salami added to the layers of meat. It is assumed that this tradition started due to the influence of Italian immigrants who lived side-by-side with Cuban immigrants in Ybor City working in the cigar factories. Traditional American sandwich condiments such as tomato and lettuce can sometimes be found as side offerings, but traditionalists frown upon adding them. One of the best versions of the Cuban sandwich we have tasted is the Monte Castro from local Tampa Food Truck Dochos. The Monte Castro is a fried version of the Cuban Sandwich topped with sriracha and a smile. Be sure to see them at many of our Tampa Food Truck Rallies.