Tampa Bay Food Trucks
Call Us: 813-802-9119
Food Truck Services
We Love Community Events!
Safety Harbor Christmas Fest
Featuring: Breaking Bread BBQ and Great American Quesadilla!
Friday 12/8/2023 6:00 PM to 9:00 PM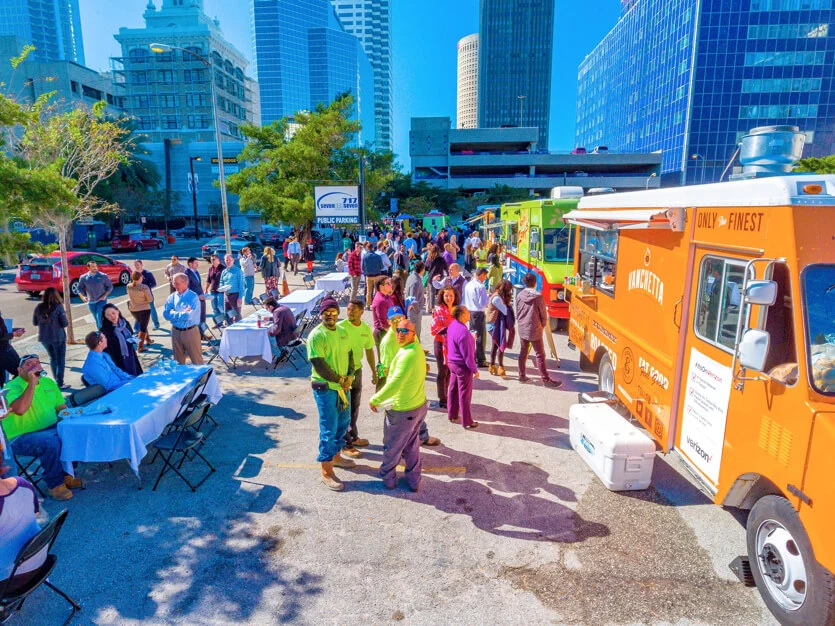 Lunches & Parties
From holiday parties to employee and customer appreciation lunches, we are your one-stop shop for serving up delicious, unique, and customized meals including corporate food truck catering.
Whether you want your event to be hosted as a quick meal or getting to sample several trucks, who doesn't love to try multiple trucks with food truck catering?
Most importantly, we work quickly and effectively, saving you time and delivering you a better experience when you hire a food truck in Tampa Bay.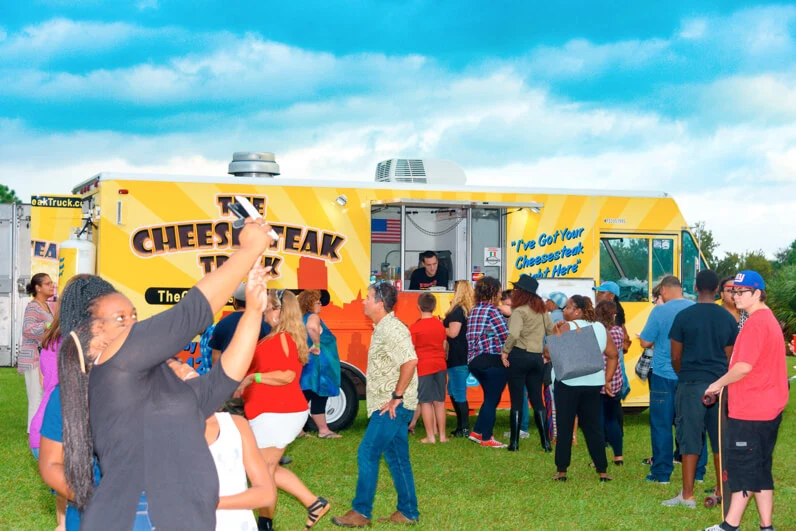 Kitchens on wheels
We bring the kitchen with us. Whether you are looking for food truck catering inside, food truck catering outside or even somewhere in between, we can make it happen! We have the connections to the top Tampa food trucks, and outdoor DJ's. We have what it takes to bring your party to the next level!
We do this every day, all day. We live, eat, and breathe food trucks and everything that is going on with them. If it has anything to do with a food truck, we have probably been involved with a similar situation. And even if not, we love a new challenge! Try food truck booking today!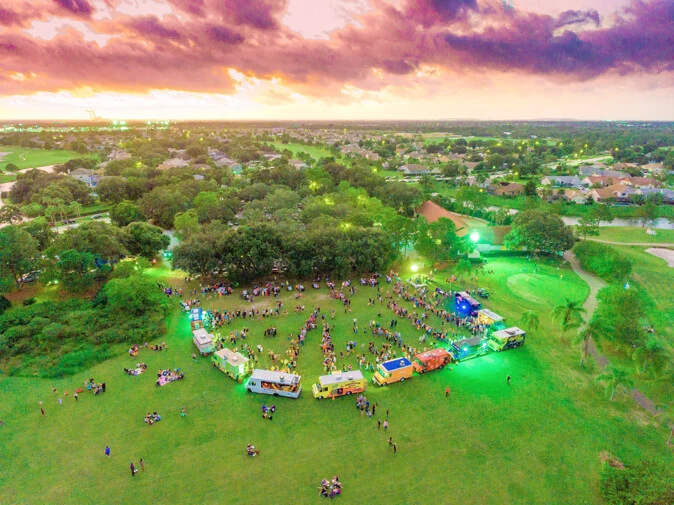 Events of all sizes
We love to throw big parties, especially with our Mobile DJ Truck! So you have 400 employees or party guests in one location, all hungry for delicious food? Piece of cake! We feed people quickly, we can ramp up the number of trucks or focus the trucks on less menu items to speed up our service times. You give us the timing, and we'll get them fed and happy. You will love food truck catering!
We take the guesswork out of setting up an event by helping you determine which food trucks would be a good fit for your event.
Try Our Food Truck Catering In Your Area:
Saint Petersburg Food Truck Catering
Clearwater Food Truck Catering
Tampa Food Truck Catering
Book Us Now
Hey, Neighbor!
How can we help you feed your event?
Our catering minimum is $1,350 for 50 meals.