Tampa Bay Food Trucks
Mobile DJ Service
Need music and a DJ for an outdoor event in the Tampa Bay area?
Our Mobile DJ Trucks have you covered!
Our mobile DJ trucks have the ability to broadcast at large outdoor venues, corporate events, caterings, or your child's 5th birthday party in the backyard. Tampa's Mobile DJ Truck service can meet the needs of any event you may be hosting. We've parked the DJ truck inside warehouses, venues, parks, downtowns and outside homes, universities, and more!
The Trucks have identical sound systems that are top notch and can really put sound out when we need them too or be quiet and causual when needed. The first truck below is our original DJ Truck with a wrap depicting our very own Ybor City!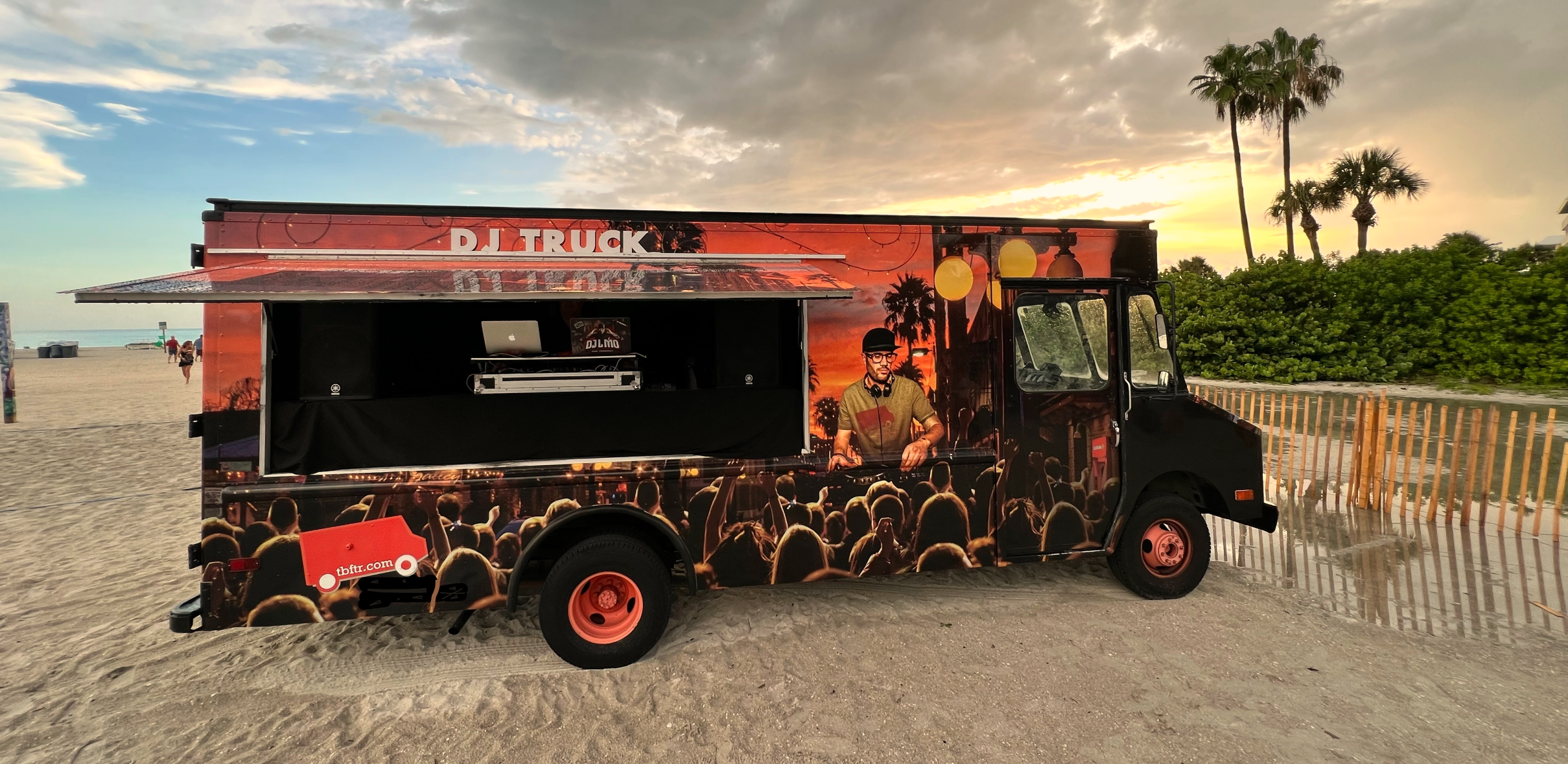 Our rockin' music machine is ready to provide on-the-go entertainment, making it easy for you to include music at your next event. We accommodate rallies, caterings, and parties. We can bring food trucks with us, or just awesome tunes if that's all you need! We have professional DJ partners ready to bring it! Call us at (813) 802-9119 or Contact Us today.
Our DJ Truck minimum is $1,000 for 3 hours
A mobile truck that you'll love
Our mobile DJ truck is a state-of-the-art mobile event production system.
Our second DJ truck below is actually magnetic, assisting with activations to give brand recognition and just because it's fun!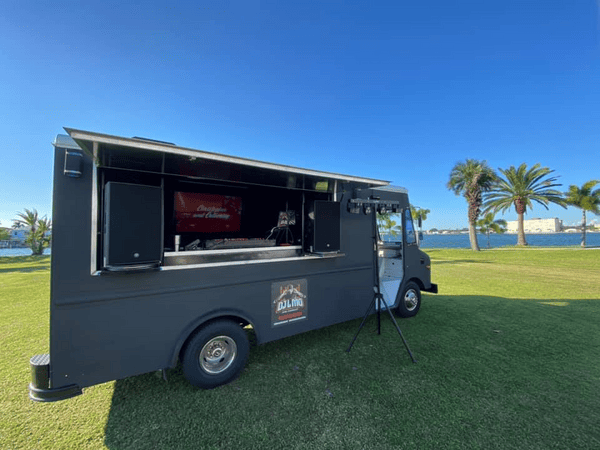 The DJ Trucks are completely self sufficient and have redundant power systems from generators and inverters to be able to actually drive and play music simultaneously or serve completely silently. Talk about the ultimate parade and wedding setup!
---
Food truck catering | Booking | Recurring Service
---