There is no question as to the popularity of food truck rallies and the growth of the industry as a whole. The number of trucks, rallies, the popularity of food truck related features on television (there are entire shows now based on the food truck industry), and the ability of many food truck entrepreneurs to turn their trucks into full time, profitable businesses, speak to booming nature of mobile cuisine. But why? Why are foodies flocking to these events around the Tampa area (and around the country for that matter)? Tampa Bay Food Trucks interviewed a food truck fan to get the scoop!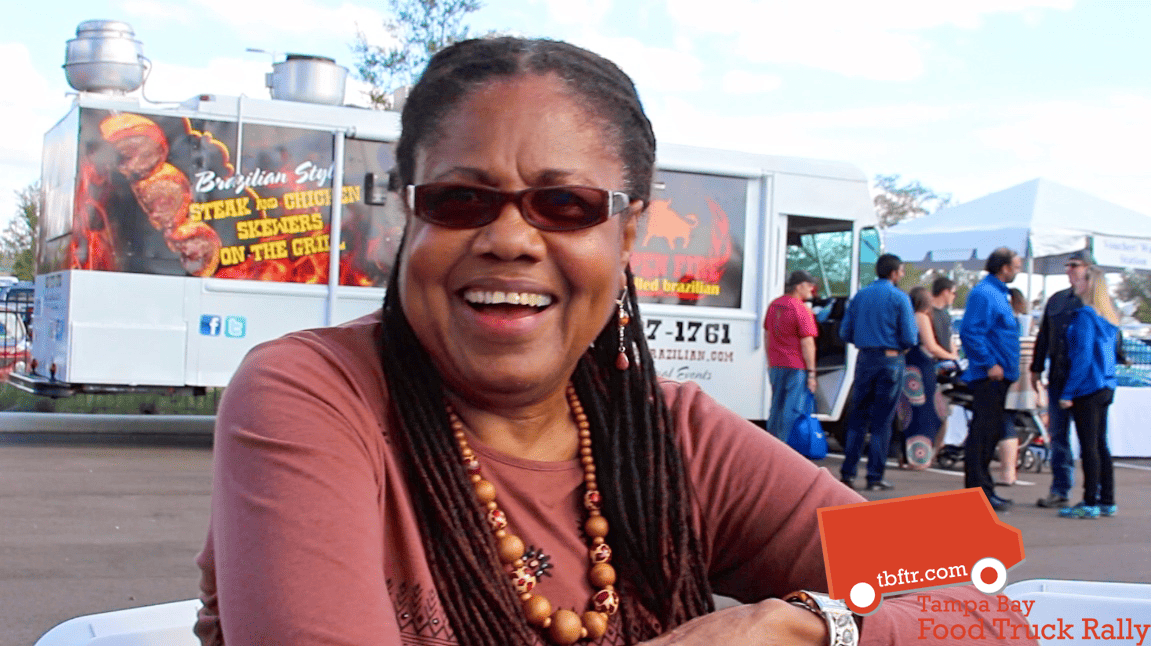 "When did you first discover Food Trucks?"
It really started after I returned from living in China for a year. Street food is extremely popular there – and often better than the restaurants! It was definitely more affordable than the restaurants. I would always get my morning noodles and warm soybean milk in the morning from this nice old lady who always treated her loyal foreigner customer extra special. It really opened my mind to "less-than-traditional"; eating.
"What do you enjoy most about Food Trucks?"
I'd say it's a tie between the variety and the value. I am a huge fan of authentic cuisine from a wide variety of cultures from Thai to Mexican. I can almost always find something to satisfy my craving for the night- whatever it may be. More so, I am usually on a pretty tight budget so eating at an authentic restaurant can be more than I can afford. A food truck is a wonderfully affordable alternative. Best of both worlds!
"If you had to pick one thing to eat, what would it be?"
If I had to pick just one thing to eat, I would go for anything fusion. That's how I cook. I love blending flavors, ingredients, and different cuisines. There are several food trucks that are amazing at doing that. So, when you have to pick just one (which, in reality you don't have to with a food truck rally), my advice is to go fusion!
"Is there anything you feel is missing from the rallies?"
Other than a seeing more of them on the schedule, not really. It would be great to see more of them in the middle of the week, to help with those middle of the week, "hump-day" blues.