Tampa Bay Food Trucks
Employee Appreciation Meal Catering
Looking to have an employee appreciation meal catered event?
We have the perfect setup for your employees to ensure they have a fantastic day at work. We are very experienced in providing all the details to have a memorable catered event for your employees. Whether you have 100 or 5,000 employees we can handle the food, and have a Mobile DJ Truck too so we can bring the atmosphere for an enjoyable event. We can do lunch, dinner, dessert, small plates, appetizers, snacks, second lunch, and even third lunch (those are real things at our office). Call us at 813-802-9119.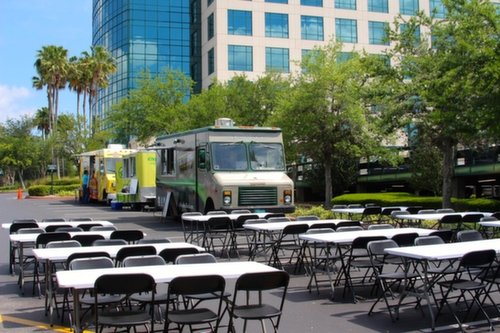 How can we help you feed your event?
How can we help you?
Our catering minimum is $1,350 for 50 meals.