Tampa Bay Food Trucks
Food Truck For Sale | '84 Grumman Olson
Back to Food Trucks For Sale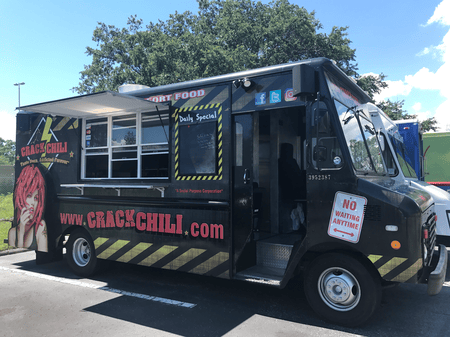 Sale Price: $57,000
Don't let the year fool you! This custom food truck was in operation for less than 6 months. The cooking equipment was used for less than 6 months as well - installed brand new! The engine is a 4 cylinder diesel conversion (model 4BT - 105-2500). The Cummins-Onan Commercial QG generator was also installed brand new and has just over 400 hours. The model number of the generator is 6.5HGJAE-2145J. The generator is also equipped with a remote start inside the truck just behind the driver. The generator is on a shelf and retracts back into the truck after service, and also has a locking mechanism. Large Pots, utensils, square register dock, cash drawer and all other goods to operate truck are included. Sound system with professional amplifier installed. Small Chest freezer for food storage at commercial space also included. Thousands in extras that you will end up purchasing one way or another.
Details/Included:
400k miles - on Truck, less than 150k on 4 cyl Diesel engine.
Cummins Onan Commcercial QG - Model No. - 6.5HGJAE-2145J (400 hours and comes with remote start)
Dimensions - Length 23' x Width 8' x Height 7'
Gray Water and Fresh Water Tank
Duke Steamtable Model No. WB302P
Everest Commercial Back Mount Sandwich Prep Table Model No. EPBNR
Kelvinator Commercial Refrigerator - 18 cu. ft. Reach-In with Lock
Two (2) Atosa Countertop Gas Hotplates - Each with two (2) 12" 25,000 BTU Burners with Cast Iron Grates
BK Hand Wash Sink and 3-Compartment Sink
Haier Commercial Fridge/Freezer Combo
Water Heater
Hood and Full Fire Suppression System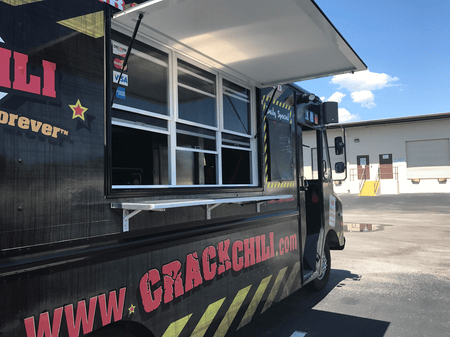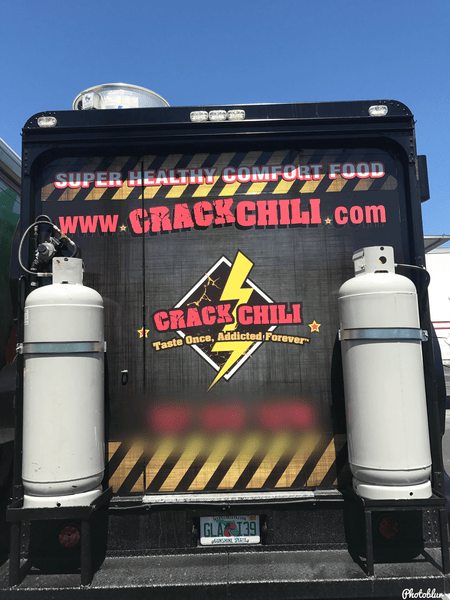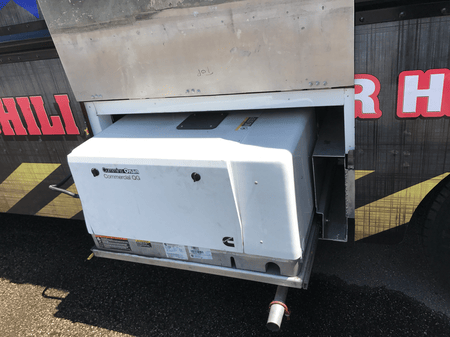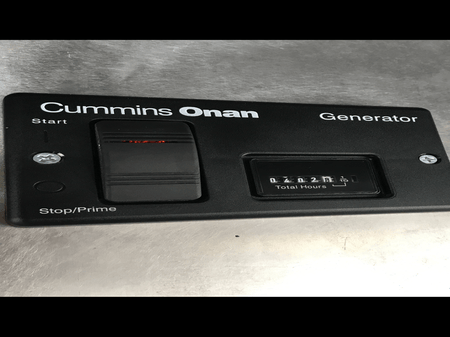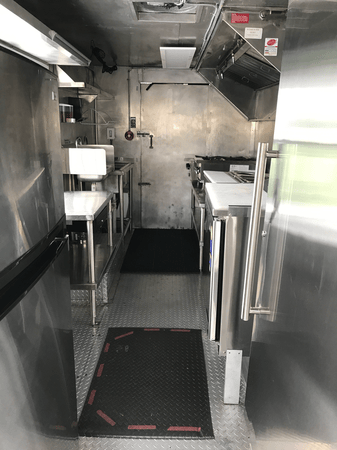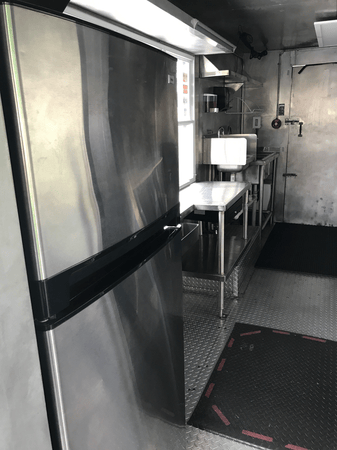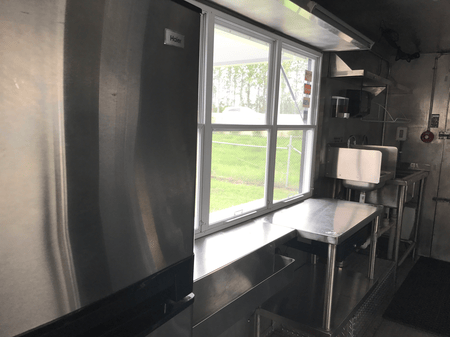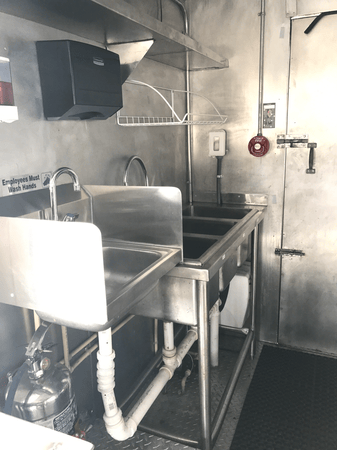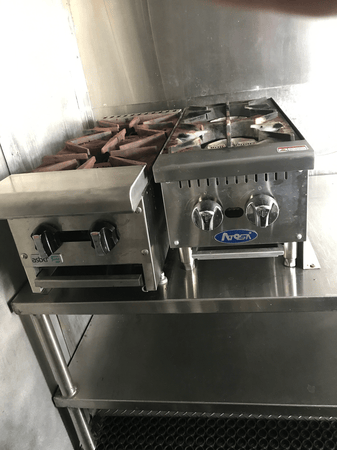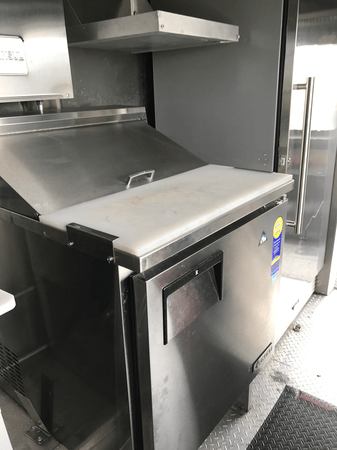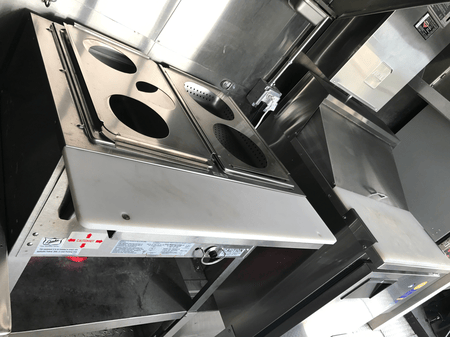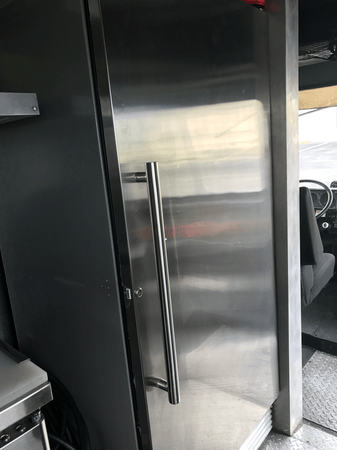 Are you thinking about getting into the Food Truck Business? Check out our seminar that occurs every other month.