Tampa Bay Food Trucks
Food Truck For Sale | '98 Chevy Grumman - SOLD
Back to Food Trucks For Sale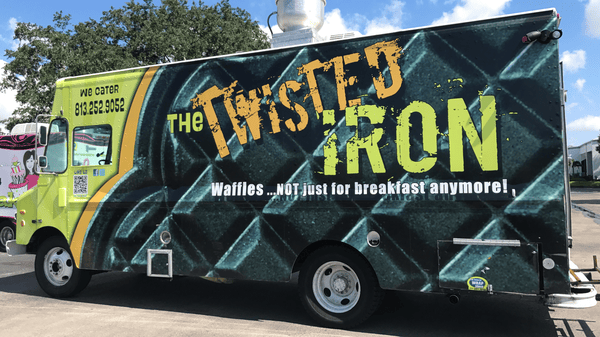 Food truck for sale $25,000.
Details/Equipment:
-1998 Chevy Grumman (93,200 miles)
-Diesel Automatic
-New tires
-Insulated walls
-A/C Unit
-6' hood system with Ansul fire suppression
-2 fire extinguishers (1 K class - all fire safety equipment required is on board truck)
-Aluminum factory manufactured floors
-Rubber non-slip mats
-Sliding glass window
-2 awnings to provide shade
-Bright and ample LED lighting outside
-Propane system - propane lines, steel pipes with shut off valves, flexible low pressure hoses and LP regulator
-Horizontal 100lb propane tank built in beneath truck
-Electric hot water heater
-3 compartment sink with splash guards
-Hand sink
-Mounted soap and paper towel dispenser
-25 gallon fresh water tank
-40 gallon grey water tank
-24" flat top griddle
-2 burner stove
-24" oven
-2 Frymaster 50# fryers (1 is still under warranty)
-Heat lamp
-Steam table
-Waring commerical dual-sided waffle iron
-48" beverage air work top cooler
-24" deli
-1 Chest freezer
-1 36" upright freezer
-1 commercial fridge - 6' x 2.5' x 2.5'
-Ladles, spoons, hotel pans, commercial can opener, bus tubs, immersion blender, knives, knife magnet, ticket stabber, squirt bottles, wire racks, cash box, napkin dispenser, utensil holder, cleaning supplies and more!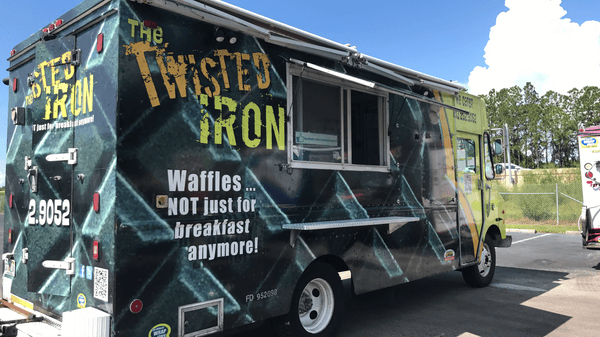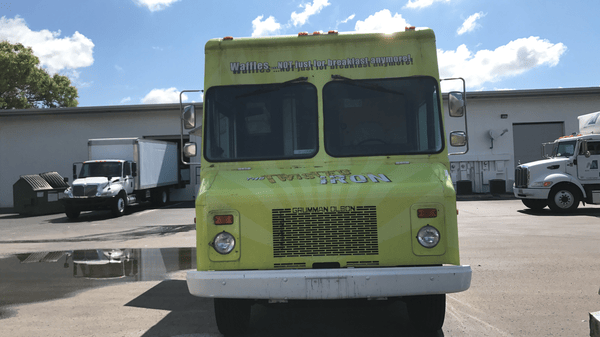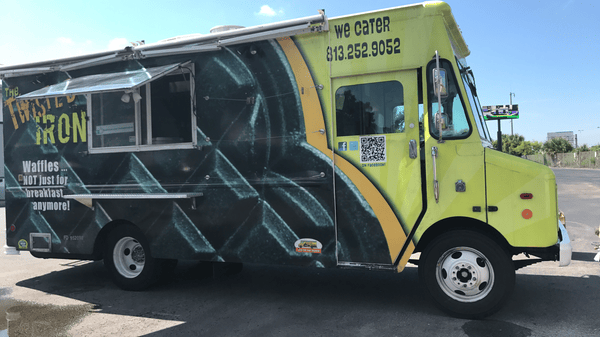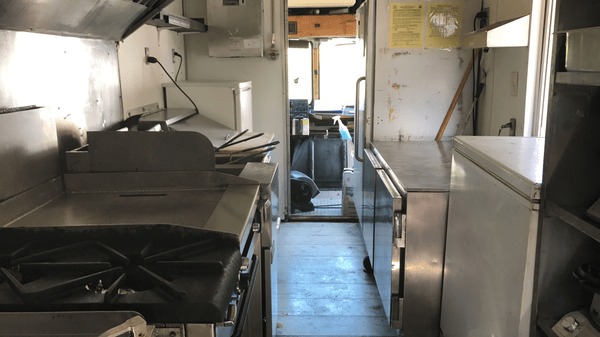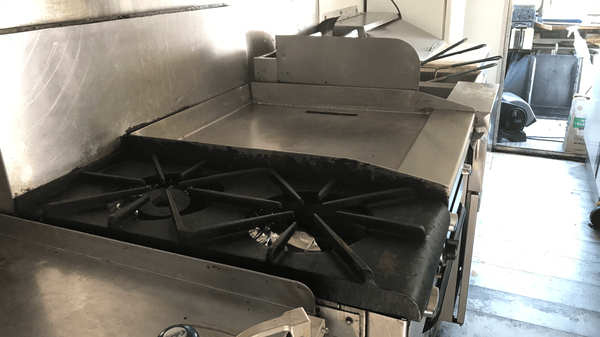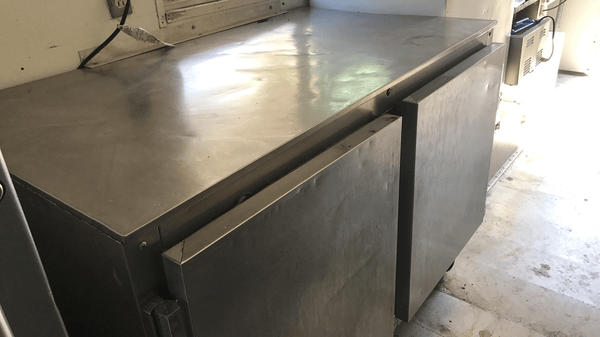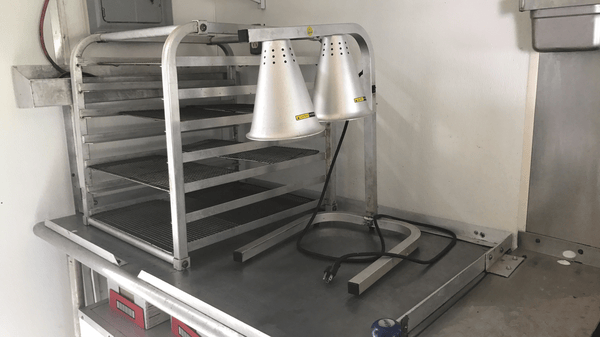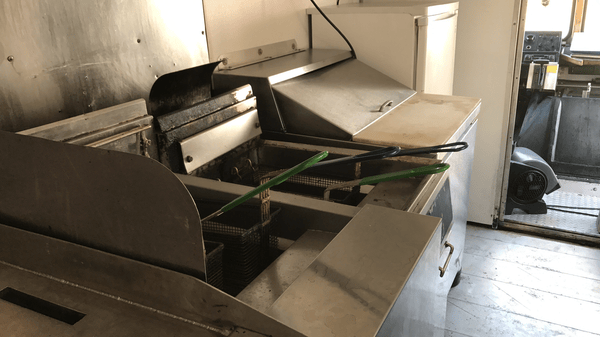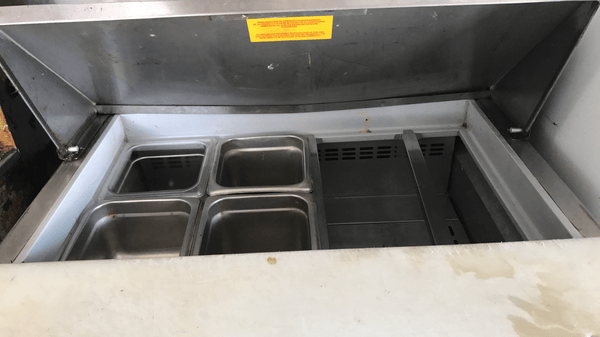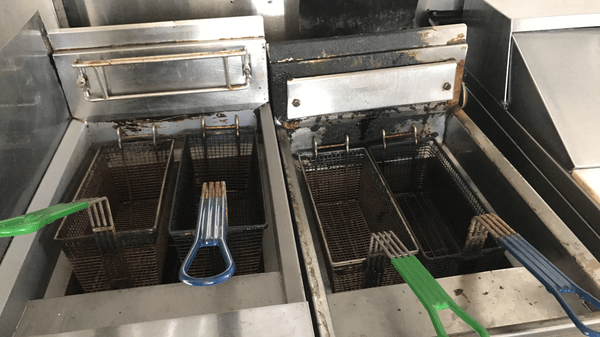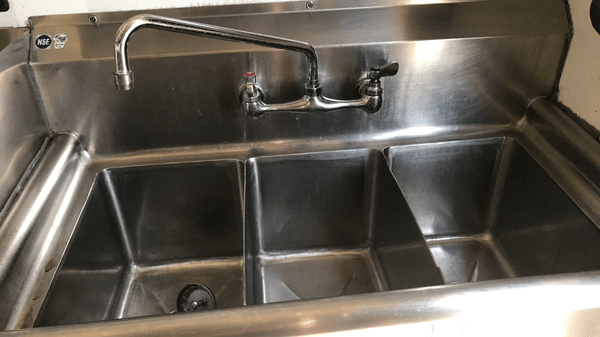 Are you thinking about getting into the Food Truck Business? Check out our seminar that occurs every other month.