Tampa Bay Food Trucks
Food Trailer For Sale | '14 Trailers A Go-Go (SOLD)
Back to Food Trucks For Sale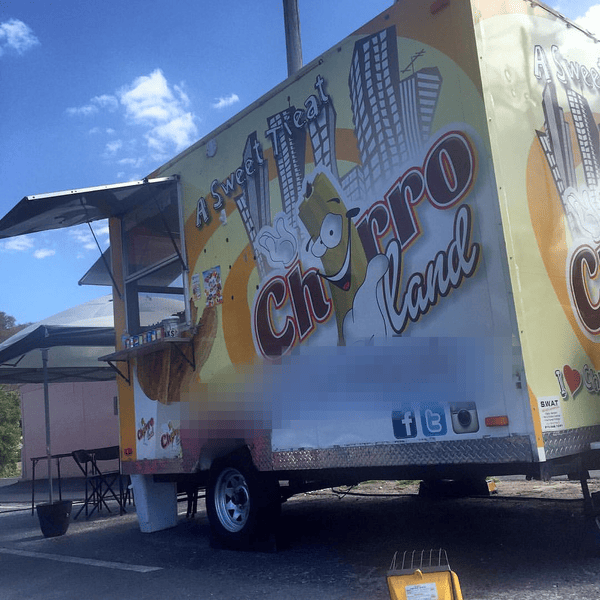 Sale Price: $26,500
This used 2014 Trailers A Go-Go Food Trailer has been used for a short amount of time and is an ideal purchase for those looking to get into the food truck industry. The Churroland business and brand is included in the price, so you can pick right up where the previous owners left off. Churroland operates primarily as a dessert truck - offering churros and ice cream. However, the Intertek hot dog roller and the Qualite double basket fryer provides for the opporunity to offer hot dogs and empanadas (both of which are offered on the current menu). With the fryer, you are certainly able to further develop your offerings beyond empanadas if your wish is to expand the non-dessert items offered. Save yourself the time of developing your concept and brand, as well as wrapping your truck to emulate said concept and brand. In addition, you will not have to spend the money and time it takes to build out and organize your equipment to accomodate your menu and food concept. Churroland has a strong profitable event history, as well as a strong presence on social media. The owners have offered to walk you through everything and provide you with one day of training. All in all, purchasing the current business and equipment could save you plenty of time in developing and building out your brand and your trailer. Check below for a full list of the equipment that is included in the price.
Details/Included:
Trailer Dimensions: L 12' x W 7'9" x H 6'9"
Honda Generator - Model GX 340 - 150 hours
Qualite QL9LP 40lb Double Basket Fryer
Superior Hoods Fire Suppression System
Magic Chef Microwave - Model no. MCD1310ST
Mr. Coffee Espresso Machine - Model no. ECM160-NP
Intertek HD-600 Hot Dog Roller
Bunn Ultra -2, Base 120 BLK HP Slush Machine
Haier 10.1 cu ft Top-Freezer Refrigeration (white) Model no. HA10TG31SW
3-Compartment Sink
Three (3) Propane Tanks - Two (2) 40 lb. Tanks and One (1) 20 lb. Tank
20 Gallon Fresh Water Tank and 25 Gallon Gray Water Tank
Point of Sales Square Stand
A/C Unit
Trailer Valet 5X - Swivel Jack and Trailer Mover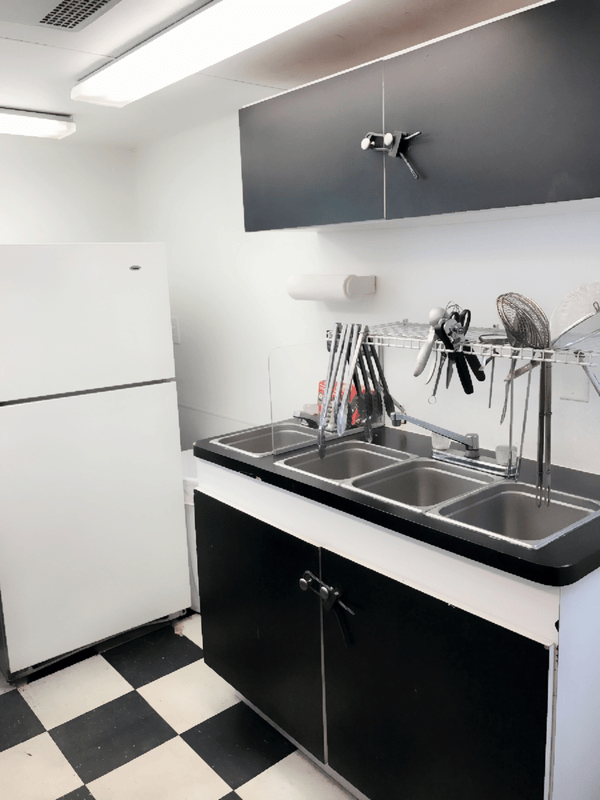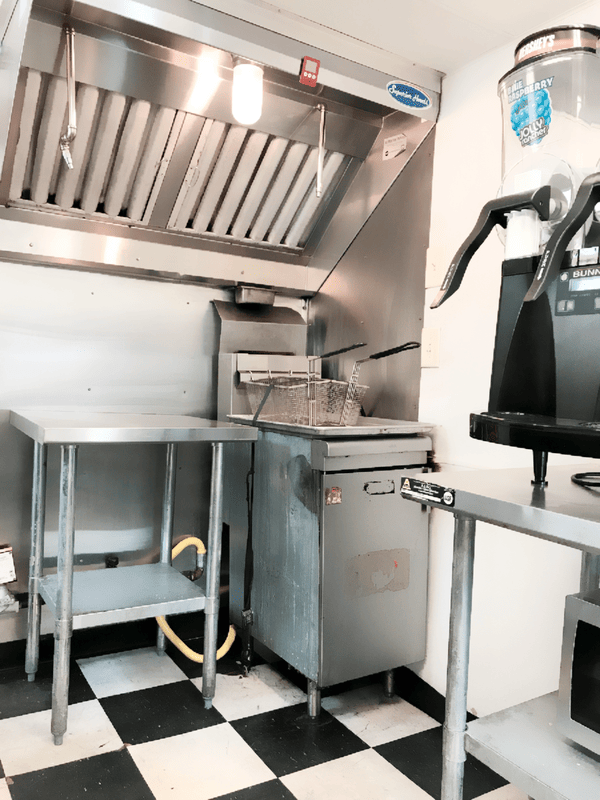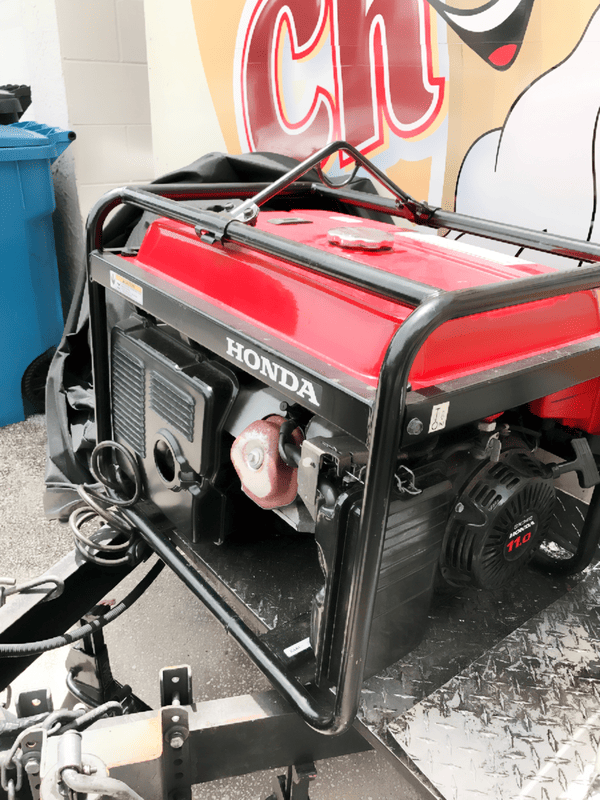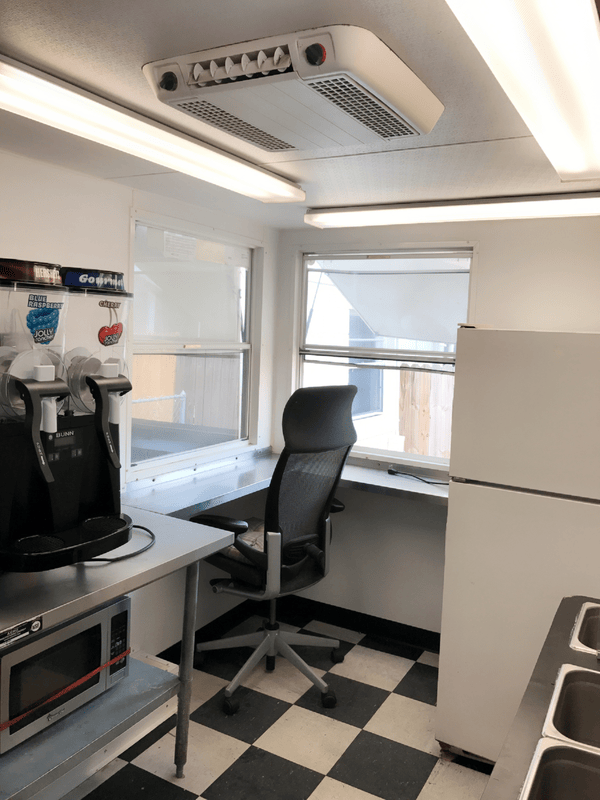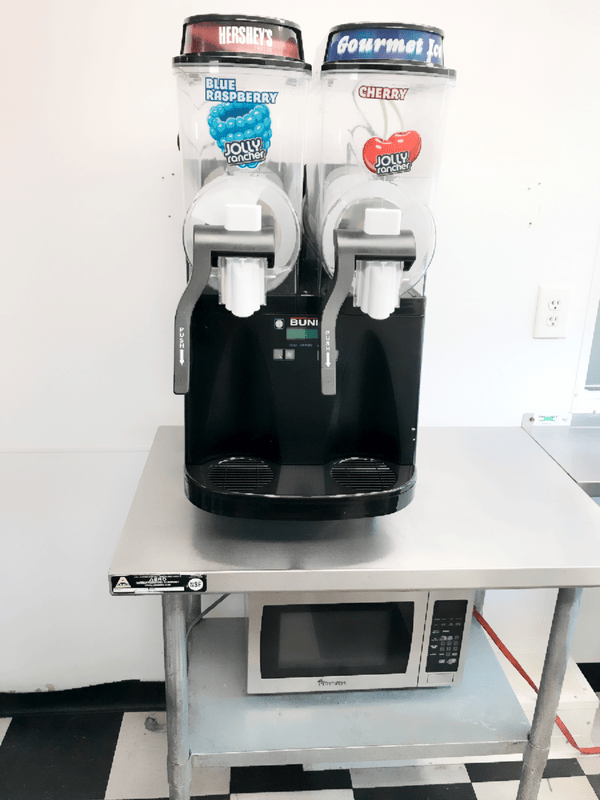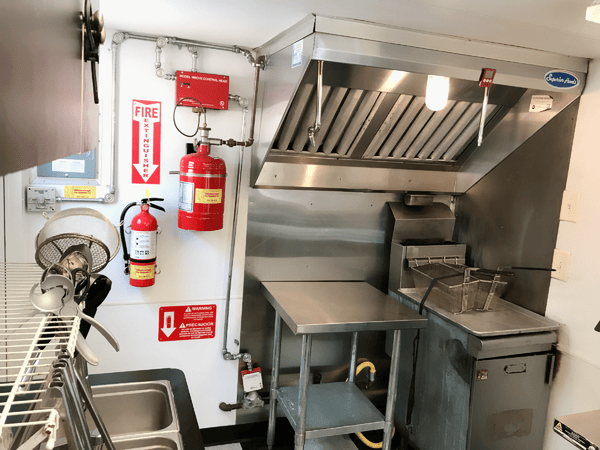 Are you thinking about getting into the Food Truck Business? Check out our seminar that occurs every other month.