Tampa Bay Food Trucks
Used Food Truck For Sale - Burger Food Truck For Sale $50,000
2005 Workhorse Cummins Engine with an Automatic Allison Transmission.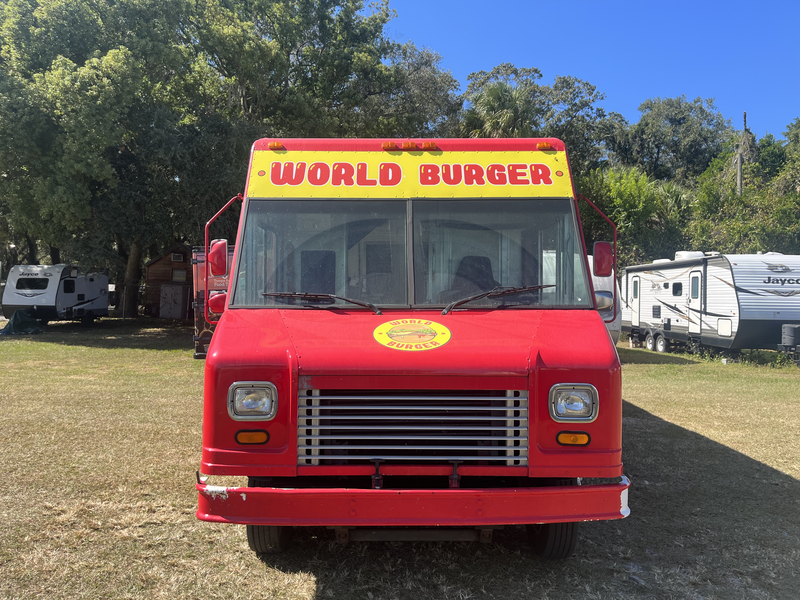 Burger Truck ready to work. License can be transferred. Rewrap and start cooking!
Specs:
Honda EU 7000 Generator 2,500 hours
2 40 lb Cookrite fryers
48" Thermostatic American range grill model
36" prep table Dukers
Thomson deep chest freezer
Beverage cooler Dukers
2 100 LB Propane Cylinders mounted on rear
Fire Suppression System
Three Compartment Sink / Handwashing Sink
Electric Hot Water Heater
Large Fresh / Gray Water Tanks
K/ABC Extinguishers
Mechanical condition: Excellent shape, needs new electric fan for engine or relay replaced for fan to turn on. Could use an alignment, currently safe to drive, but, likely needed in the near future.