We all know that when it comes to wedding catering, great food will make or break your big day. We've already established that food trucks offer customizable catering almost anywhere, which can make them the perfect choice for your wedding festivities. Whether you need your rehearsal dinner, cocktail hour or reception catered, a late night snack of tacos or donuts, brunch the following morning, or all of the above, Tampa Bay Food Truck Rally can make it happen!
Today, we'd like to talk a little more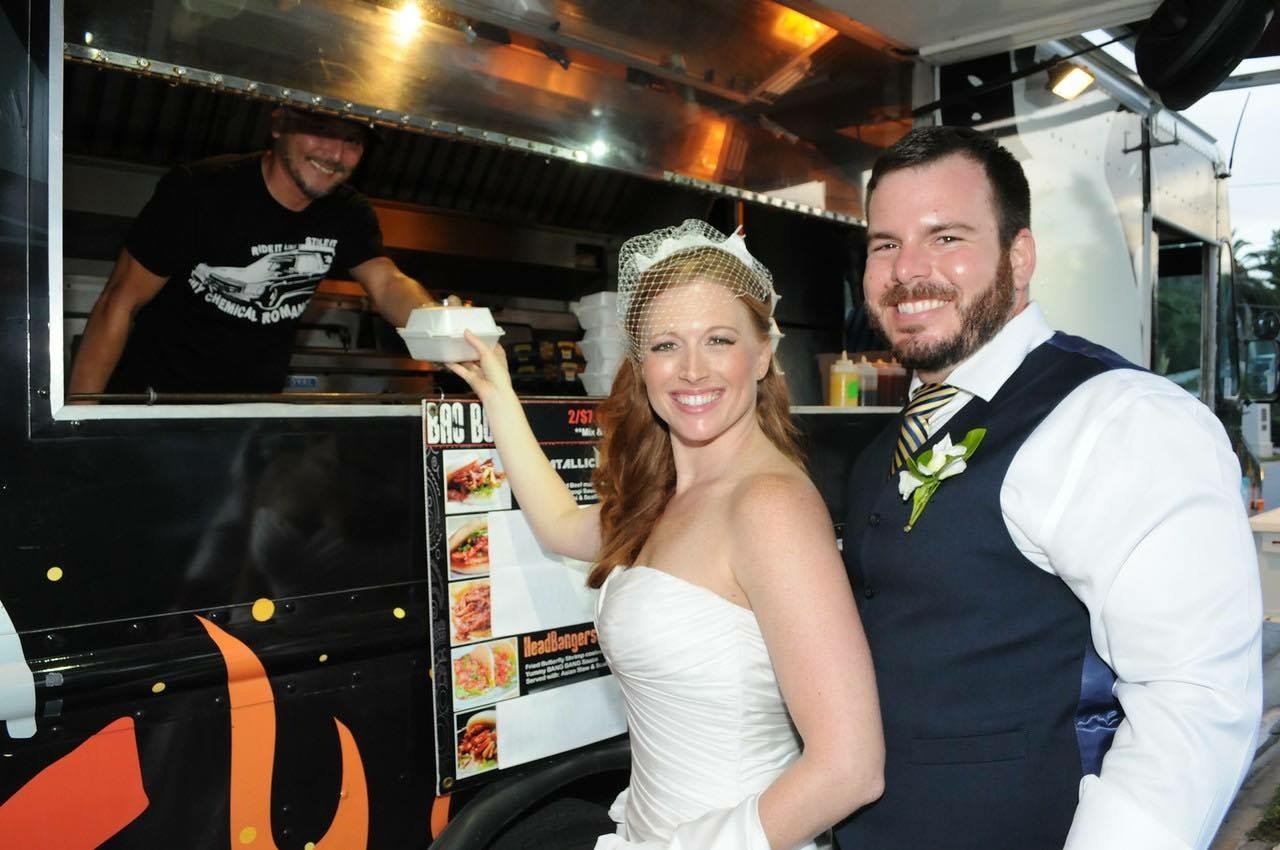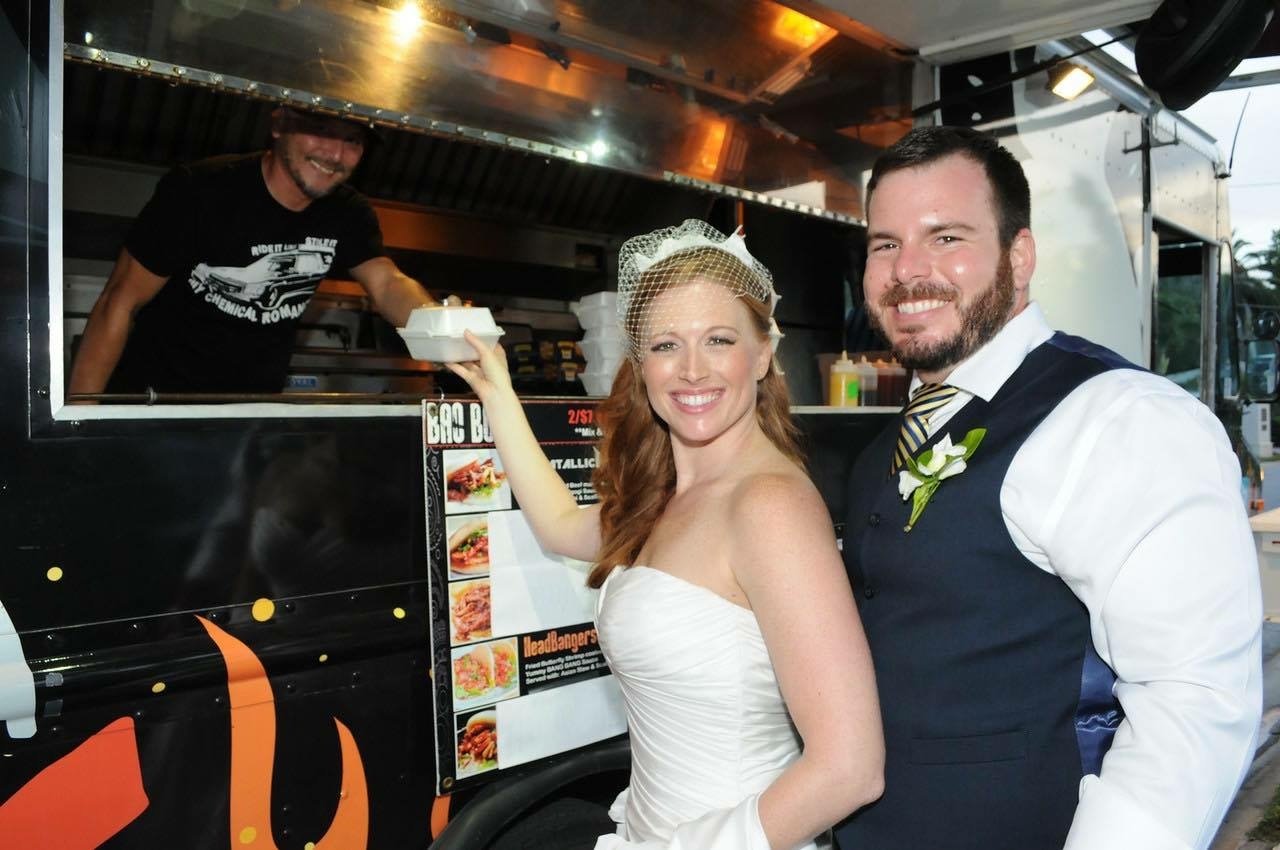 about the logistics of incorporating a food truck (or trucks) into your Wedding. First off, the sooner you contact us with your date and cuisine requests, the better chance we will have of securing your first choice truck(s) and can begin the process of building and finalizing your menu. At least six months notice is ideal so we can secure your truck and get your program built while we button up the fun stuff like the deposit and contract.
Second, we'll figure out where the trucks will be parked and when. In the simplest scenario, on the day of your wedding the trucks will arrive a reasonable amount of time before service start. For example, catering your reception cocktail hour and dinner changes arrival and prep times. Not to mention the style of food you have selected heavily impacts how much time will be needed to setup. So in a utopian world your dinner is at 7:00pm, the trucks will be on site to set up no later than say 5:30pm. However, the food truck catering arrival is subject to adjustment depending on your event's location and itinerary. For example, if your ceremony is outdoors at 5:00pm, with a cocktail hour nearby, and your reception in the same location (all outdoors) we will schedule the trucks to arrive prior to 5:00pm, even if they are not serving until 7:00pm, so as not to disrupt your ceremony and subsequent events.
The setup time and arrival is also dictated by the type of service you have selected. If the trucks are serving out of their windows, their setup time is less than if they are arranging a buffet service (indoors or out) for your guests. No matter the style of service and activities you have planned, we work to ensure the trucks will arrive with enough time and be ready to serve in a way that best complements your wedding and guests.
Stop back and check out our next post for "Onsite Kitchen for Fresh Dishes"
Be sure to contact us today to discuss your options!