Making of The Mac Shack

Just the Goods was a food truck based out of Lakeland, but it was in need of quite a bit of help aesthetically and the owner, Beth Stokes, didn't want it to be good, she wanted it to be great! That's where our team came in, and pitched the idea of rebranding (among other grand plans) to help make her truck into something spectacular. Beth lit up like you wouldn't believe during these conversations. Realistically however, it would be 2018 by the time she would have the funds to implement the ideas we threw at her. So our team stepped in and said, let's do this together and we'll make it happen. This is the story of how Mac Shack came to be, and of a brand coming alive.
Planning Phase
This truck was in desperate need of a new concept and brand. What did we want this truck to be? What should it serve to be successful? What should we call it? How will we convey the feel of this brand to an audience? We started by tackling these questions and developing potential menu items, thereby thoroughly conceptualizing our new brand. This was accomplished by hosting a team brainstorming session along with the truck's owner, Beth. Once our name and menu were nailed down, we also spent some time thinking through what we wanted this truck to look like as part of our renovation plan, and how the brand would be presented to new customers.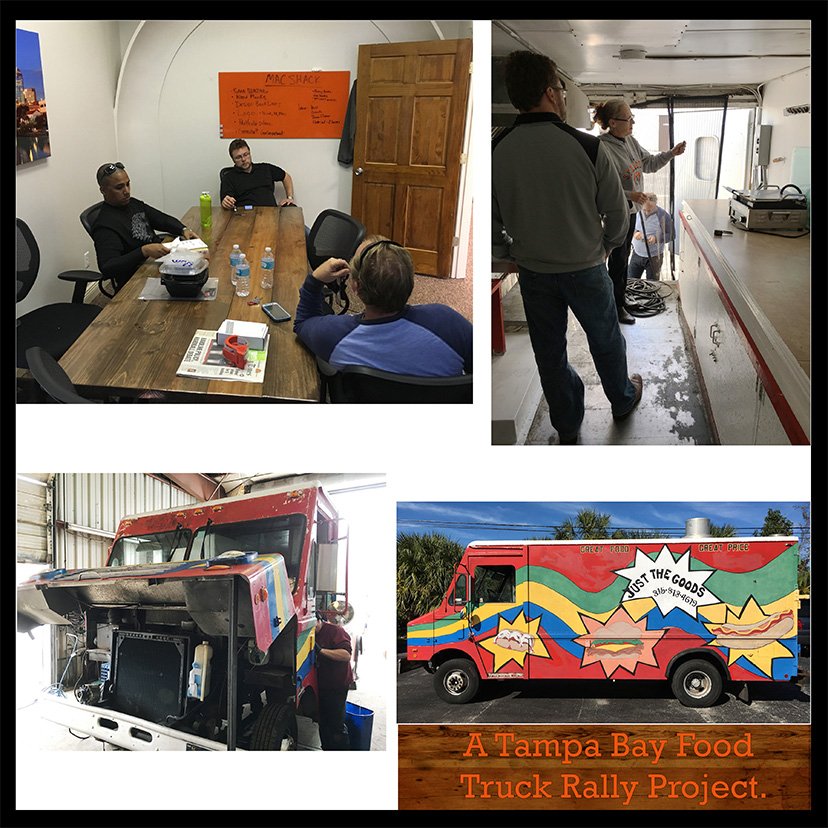 The first order of business was to address some much needed mechanical repairs. The truck can't serve if it isn't in top condition! We saw an issue with the batteries, which were constantly grounding out causing them to go lose charge. We identified this as our first and most immediate task in the physical aspect of this project.
Second, we took our initial ideas from the first concept meeting and expanded on the designs we loved for the outward appearance of the truck. We made some progress on refining the overall look, and coming up with a strategy on how to execute the designs we were most excited about.
Third, we narrowed our focus on the truck's design and began sketching logos that we felt most accurately showcased the new concept and brand.
Stick around for part II of this installment! More details and more pictures!