The truck is a 2002 Workhorse P42 Union City Body with a 5.7 V8 Gasoline engine with 150,000 miles on it in perfect condition. It is routinely driven all over Florida.
Neon lights under the truck, tune-up, new battery, oil change, generator has been fully serviced and added two flood lights to the outside.
All equipment was installed brand new as of September 2012 and is all commercial grade:
10 foot hood
High-velocity exhaust fan
Fire suppression with current inspection papers
Two 35 pound Dean double gas fryers
6 burner stove with full-sized oven
Flat top griddle 36 inch
Commercial stand-up freezer
Sandwich prep fridge 48in
Soda Fridge 6.0 cubic inch
Stainless-steel work table, 3ft
Hot water heater
10,000W tri-fuel generator can run on propane, gasoline or natural gas
Insulated aluminum walls and cieling
2 DOT propane tanks, 100lb each
20 Gallon waste and fresh water tanks with dump and fill valves accessible on side of the truck
Exterior lighting with controls inside of the truck
2 100ft 120V 30A cables
5 foot serving window
3 compartment dishwashing sink and 1 hand sink
Individual propane shutoff valves are on all equipment truck wrap could be used for your business with placing your information on top.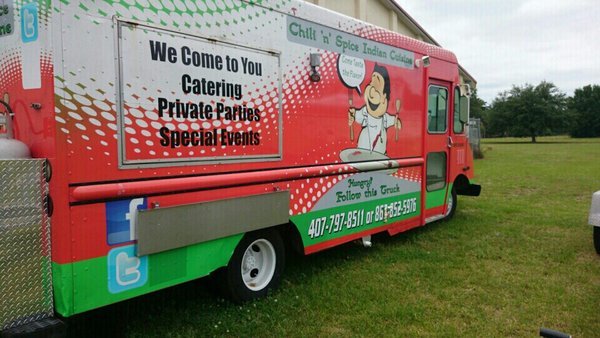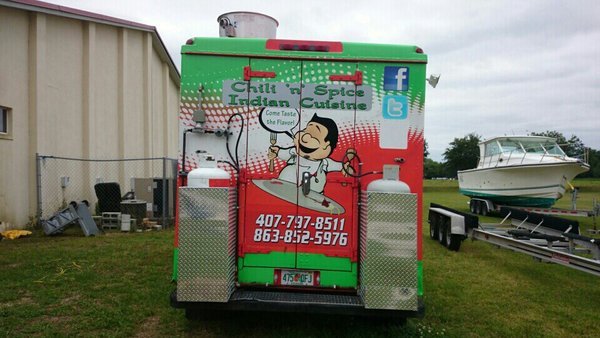 For more information on the truck, and our other food trucks and food trailers for sale please call (813) 802-9119.
Are you thinking about getting into the Food Truck Business? Check out our seminar that occurs every six weeks.