Nico's Arepas Grill is the creation of owner Adrian Castillo, originally from Venezuela, who comes from a family of successful food truck owners and restaurateurs with establishments in Orlando. Adrian worked in his family's restaurants just long enough to learn the business, and decide this was the industry for him.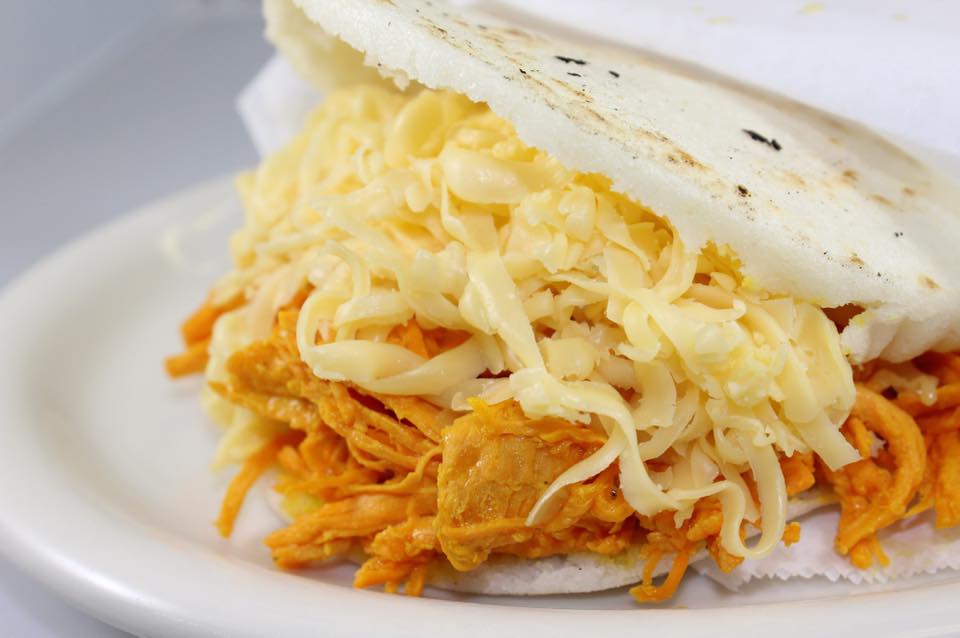 Upon founding the Nico's Arepas Grill food truck 3 and a half years ago, he did so with great confidence, and an even greater end goal in mind. When asked how he got from mobile truck to a brick and mortar, Adrian stated very matter of fact: "I always knew I was going to have a restaurant." His determination and ability to succeed in both the mobile and traditional food arenas are resoundingly clear when asked about the expectations for his business. More specifically, how did he get from food truck into a restaurant by the same name? Adrian cites two keys to his success: hard work and a unique product. He says the truck and restaurant have always been hard work, and that he has not shied away from putting in long hours 7 days a week to grow his business.
He also attributes the great success of his truck to the unique offering of the traditional Venezuelan dish: arepas. He emphasized "there's nothing like Nico's in Tampa." To newcomers, he describes his specialty as a cornmeal patty they lay on a grill until it cooks, then stuff with what's on the menu for the day. It can be compared to a warm pita bread sandwich. Adrian says despite this different item, it has been very well received. The Nico's Chicken Special has been a best seller, which is shredded chicken, chicken salad and white cheese stuffed inside the warm cornmeal arepa.
To see Nico's truck at a rally is a bit like seeing a party on wheels. Customers are immediately struck by the truck's music and lively environment. The truck exudes a fun, happy vibe, which has likely hooked the curiosity of many who may not have originally known what an arepa was.
Want to try an arepa out for yourself? Check out our weekly schedules to see where Nico's will be next!