Tampa Bay Food Trucks
Lakeland Food Trucks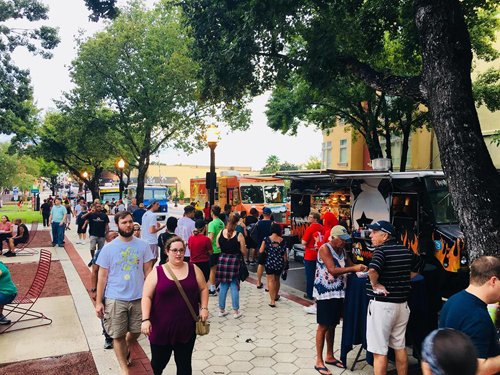 Lakeland loves their food trucks! We team up with the Downtown Lakeland Partnership to organize the food truck rallies in the heart of the city's Munn Park on every second Thursday of the month from 6pm-9pm. 20 food trucks and food trailers surround the park offering a multitude of experiences for your taste buds.
Looking for a more personal experience? We place trucks in Lakeland at businesses for lunch service, at events, concerts, grand openings, hospitals, and for caterings at private parties. The Lakeland food truck scene is booming! Call us to add food trucks to your next event.
Looking for a food truck in Lakeland?