Tampa Bay Food Trucks
Saint Petersburg Food Truck Catering
Why book with us?
Simple, it's what we do, and we make it easy. You tell us your details and we get you a contract that's all digital, make payment and you can get back to what you want to do. Saint Petersburg is a great place to throw a party, we know the spots that are food truck friendly too, so if you need help selecting a venue, just talk to our team we'd be happy to make recommendations.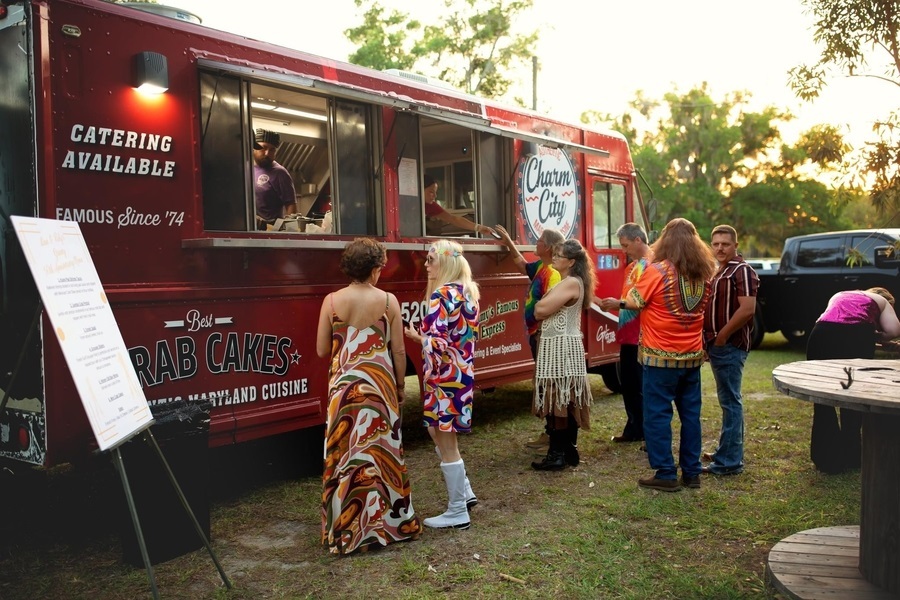 Saint Petersburg Corporate Catering Events
We make your parking lot, picnic area, waterfront, parking garage into a party zone. No mess, no cleanup and setup takes an hour. What do food trucks need? Nothing, they are self sufficient, it's party of the beauty of being able to feed anyone, anywhere. Impress your team with some killer food from local clean and professional food trucks.
Saint Petersburg House Party Catering
When we pull up, the neighbors know its on! Hopefully you invited them, always a good trick if you're going to have the mobile DJ truck out. Inviting neighbors makes them aware an outdoor DJ is coming their way if you like it loud. Which by the way is completely your prerogative. Want us to play jams at a whisper, our pleasure, we're there to help with the vibes and make sure everyone is enjoying themselves.
How can we help you?
Our catering minimum is $1,350 for 50 meals.
Catering Cuisine Options
American Variety
Filipino
Middle Eastern
Arepas
Greek
Pizza
Asian Fusion
Grilled Cheese
Salads
Bacon
Gyros
Seafood & Fish
BBQ
Gourmet Hot Dogs
Southern
Bowls
Hawaiian
Spanish
Burgers
Hot Sandwiches
Steak
Cajun
Indian
Thai
Caribbean
Italian
Vegetarian
Cheesesteaks
Korean
Venezuelan
Colombian
Latin
Vietnamese
Crepes
Mac & Cheese
Waffles
Cuban
Mediterranean
Wings
Empanadas
Mexican
Wraps

Catering Dessert Options
Brownies
Cupcakes
Ice Cream
Cakes
Dole Whip
Pies
Cheesecakes
Donuts
Shaved & Italian Ice
Churros
Fried Desserts
Soft Serve Ice Cream
Coffee
Frozen Bananas
Soft Serve Yogurt
Cookies
Frozen Pies
Sorbet
Crepes
Funnel Cakes
Waffles

Dietary Restrictions/Special Accommodations
Dairy Free
Vegan
Sugar Free
Gluten Free
Vegetarian
Healthy
Kid Friendly
Organic
Low Carb