It had been too long since I had visited the tasting room. I had the urge to enjoy a few tasty CCB beers on Nitro and enjoy some Food Truck Cuisine. Tonight was the first time I have relaxed all week and it was worth the wait. The tasting room was packed from front to back and the crowd was all ages and walks, that is one of the cool things about craft beer, doesn't matter who you are, you can find common ground through a good beer at CCB.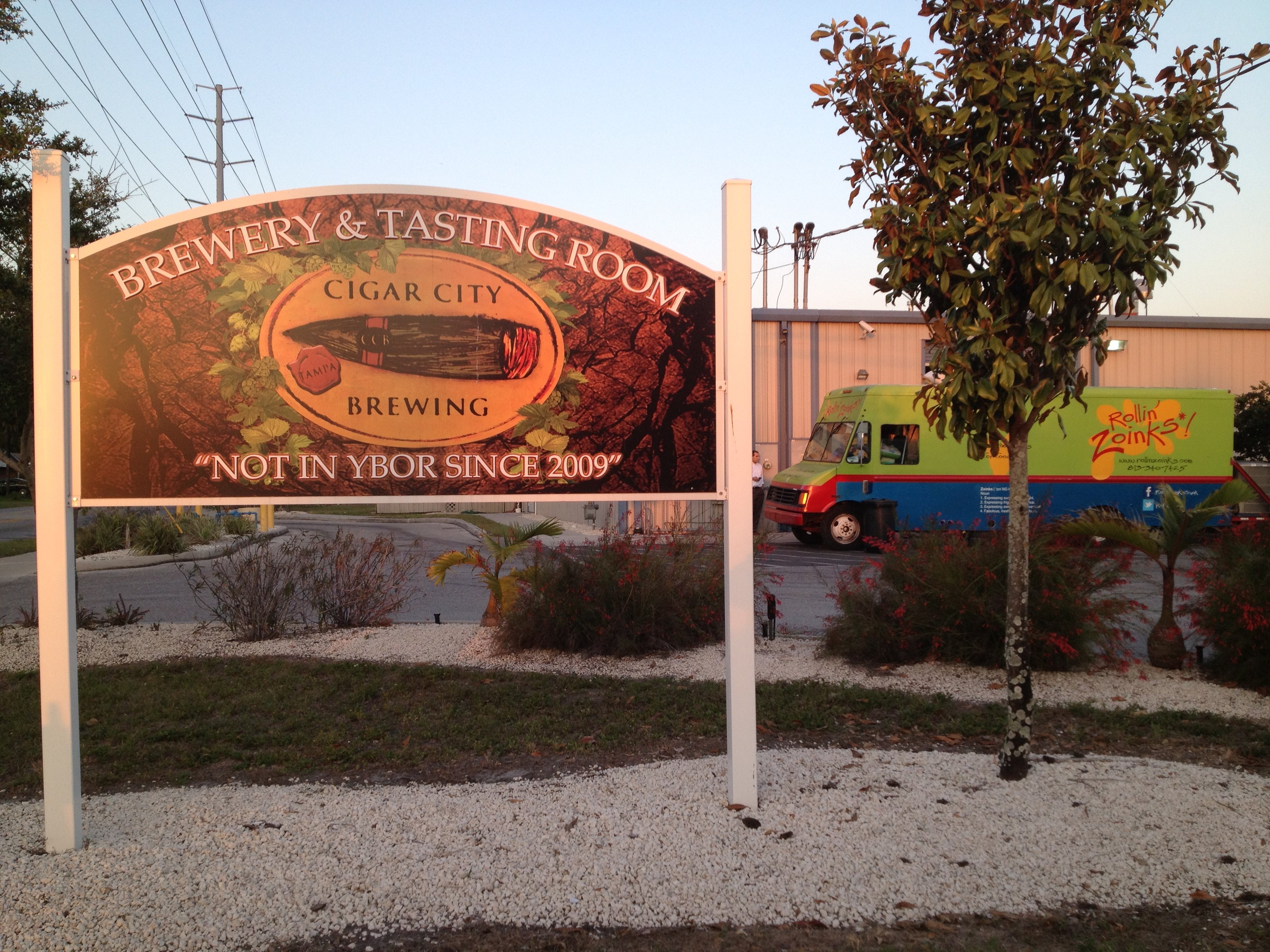 After grabbing a Patio Tools on Nitro for myself and a Hotter Than Helles for my better half we went and hung out in the new back room. It was nice and comfortable, we then went for a second round this time with Jai Lai White Oak and Nick Streeter's Scottish 60 on Nitro, both were as expected, excellent. Once we scored the second round we headed out to see what kind of Zoinks we could get our hands on. So you may be questioning what is a Zoink? Well enough people asked Tammy Young the Owner of Rollin Zoinks that question that she just slapped the definition of the word on the side of her truck, no seriously look: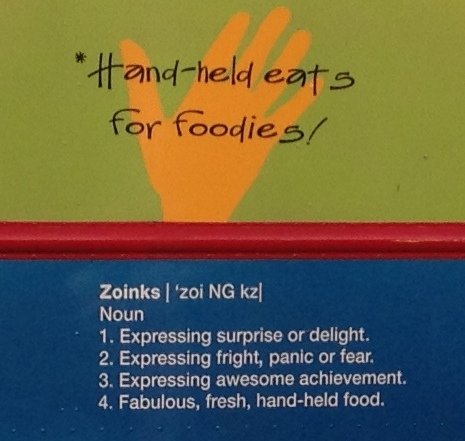 Now that we have the definition we can get into what we decided to order, first the Scallywag sounded so good I couldn't help but order it. It has seared scallops, snow peas, mushrooms, parmesan, couscous, spinach, baby spring mix, and lemon champagne sauce. Sounds pretty amazing doesn't it? The smell alone had me salivating as I watched Tammy go through the steps of putting the masterpiece together.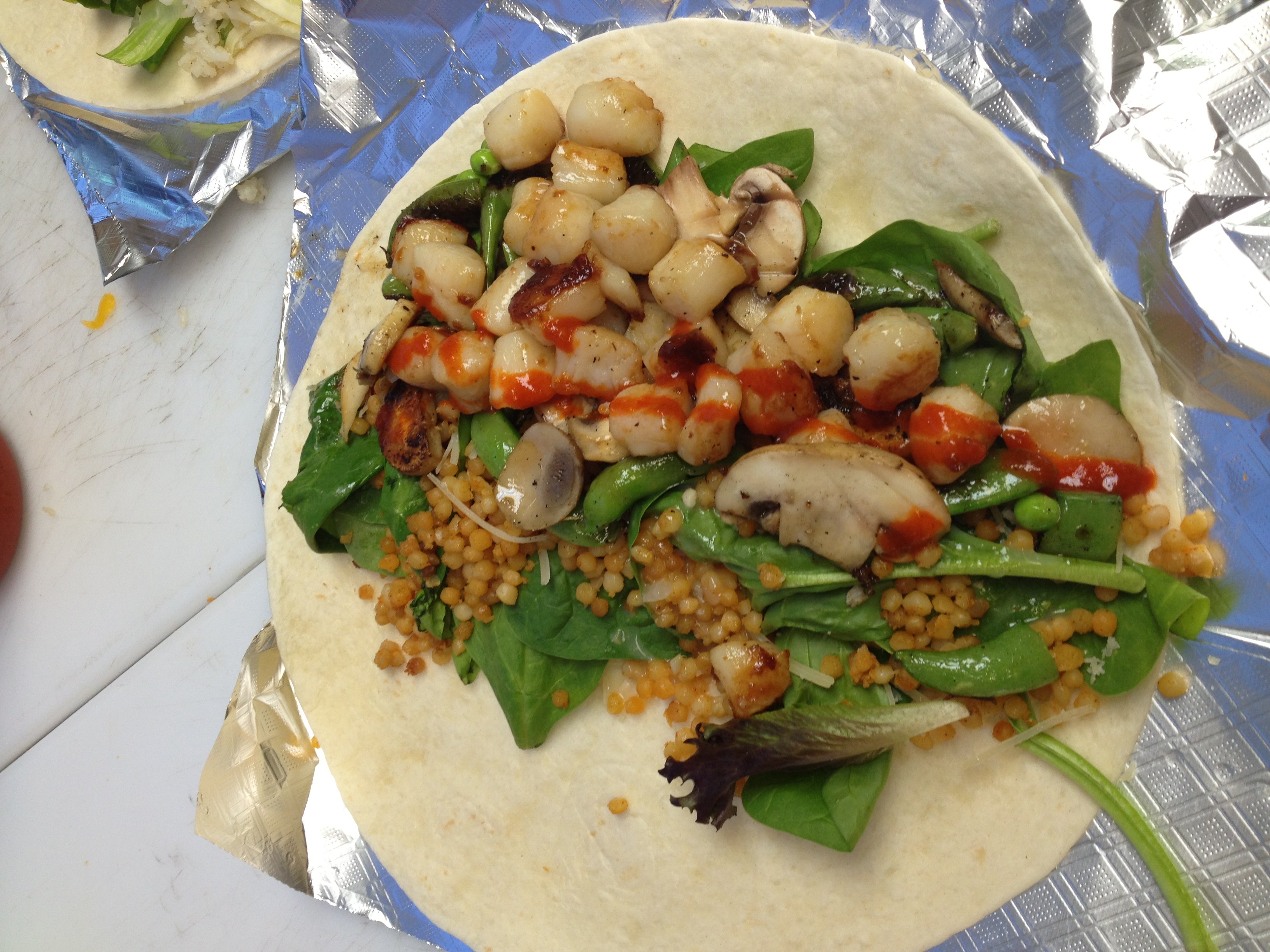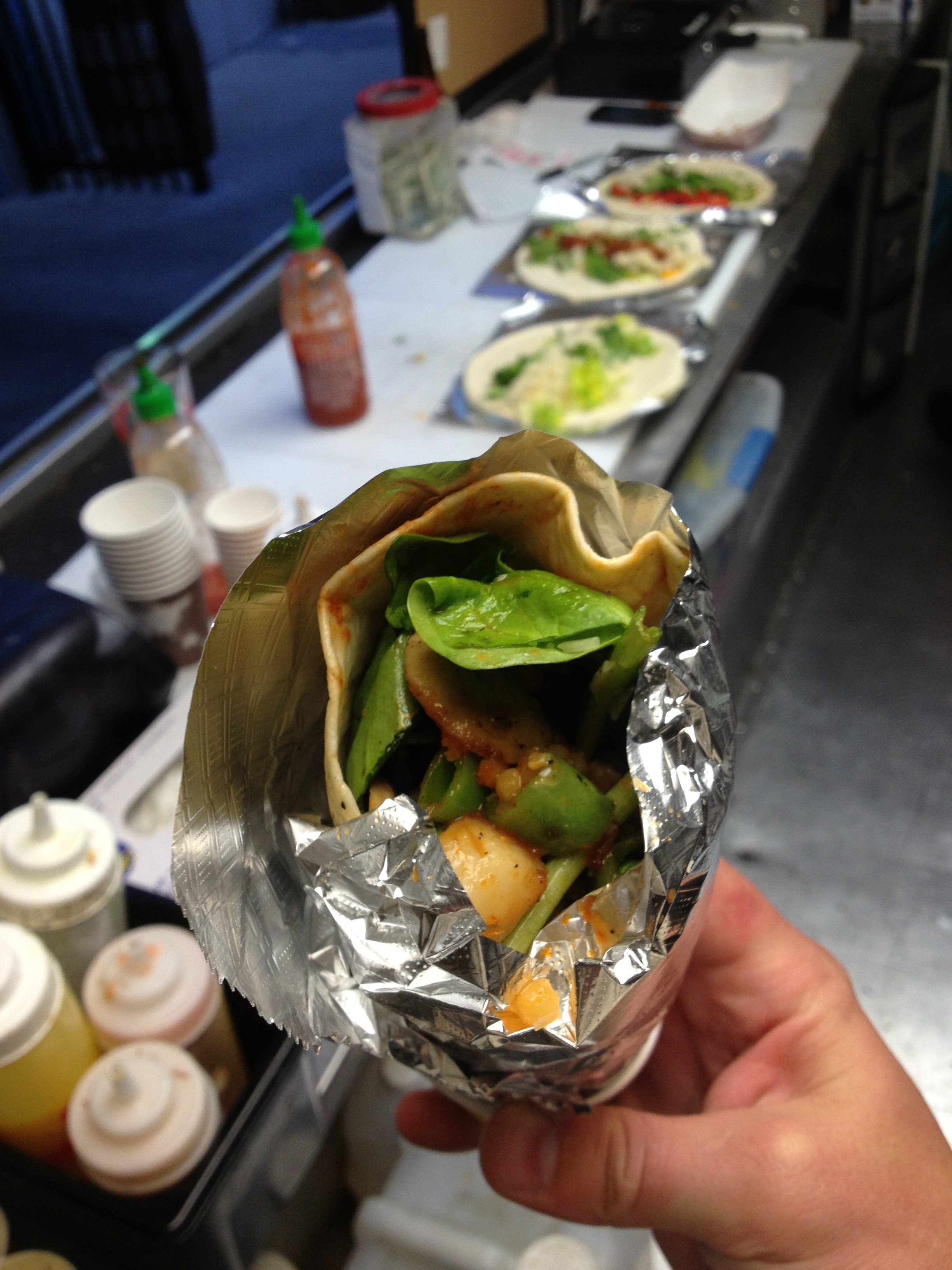 The scallops were seared to perfection and had a very nice texture that paired well with the snow peas, and spinach which took a little harder bite to get through. The couscous added a little sweetness along with the Sriracha that Tammy added made for a sweet and slightly spicy Zoink that made me feel a little like Scooby Doo scarfing down a monster meal.
So that brings us to our second Zoink, Steak on a Whim: Beef braised in CCB's Maduro with mushrooms, asparagus, swiss, risotto, romaine and Whim sauce.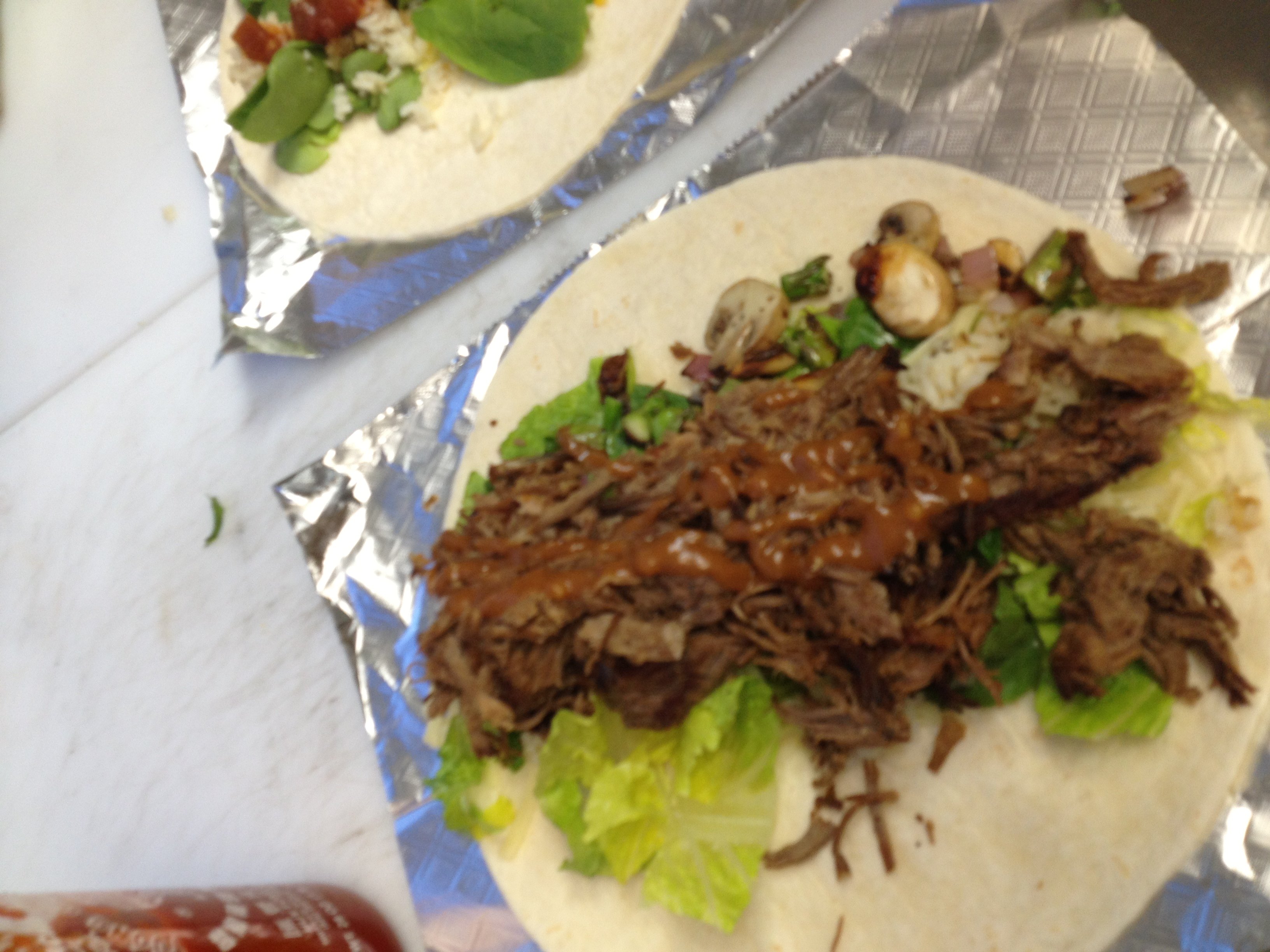 This was like a roast in a Zoink! The asparagus gave a nice crunch to the Zoink while the risotto added a nice twist. Second place to the braised beef was definitely the Whim Sauce though, it was a smooth brown gravy like sauce with just a little tart when it first hits your taste buds then it moves into a savory smooth flavor.
Thanks Tammy and Rollin Zoinks, you didn't disapoint! We'll be back again for more soon.
Interested in learning more about Zoinks and following them? You can find them on facebook at www.facebook.com/RollinZoinksTruck.
Want to see Zoinks at a Rally this month? You can find them at: Daniels Chevrolet on the 18th or at the SOHO food truck Rally at MacDintons on the 25th.
For a listing of all of our events check out our Food Truck Event Calendar.

Food Trucks are placed at Cigar City by Tampa Bay Food Truck Rally on:
Friday Evenings from 4-10pm
Saturday from 11 am - 10pm (two shifts, typically two trucks)
Sunday 10-2pm

The tasting room and brewery are located at 3924 W. Spruce St. Tampa, FL 33607
More information can be found on Cigar City at: www.cigarcitybrewing.com/
Cheers! See you at the brewery or at a rally!