Hey Food Truckers! Moving onto part IV of our series, this week's social media for food trucks post is pretty straightforward; we're talking about adding events to your Facebook page that have been created by other organizations.
Publicize what events you will be present at! You always have the option to create a new event on your truck's page, but if you happen to know the event is preexisting (being hosted by TBFTR or another venue) you can add the already created event to your Facebook page by clicking on the event itself, then clicking the 3 dots in the upper right next to "Invite" and click "Add to Page."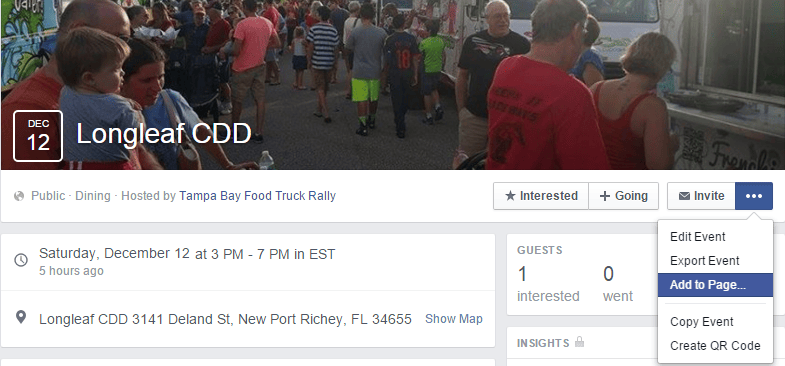 Select your page from the drop down menu, and then click "Add Event"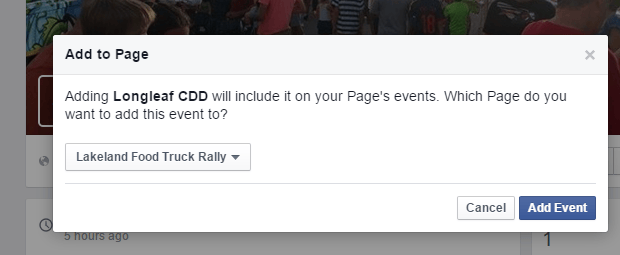 This will add the event to your page's list of upcoming calendar of events for everyone to see.
We also strongly encourage you to like and comment on TBFTR's posts for events you will be attending, especially with descriptions or pictures of food items you will be offering! It's a great way to get attendees excited about the food that will be on site, and gives them an idea of exactly what they can expect.