We all appreciate fresh, delicious and nutritious food. Eating together has been a way to celebrate a gathering since the dawn of time. We sit, we talk, we laugh, we eat! Whether you are planning your next family gathering or perhaps an employee appreciation lunch catering event, consider Tampa Bay Food Truck Rally to deliver the delicacies and some music with our Mobile DJ Truck.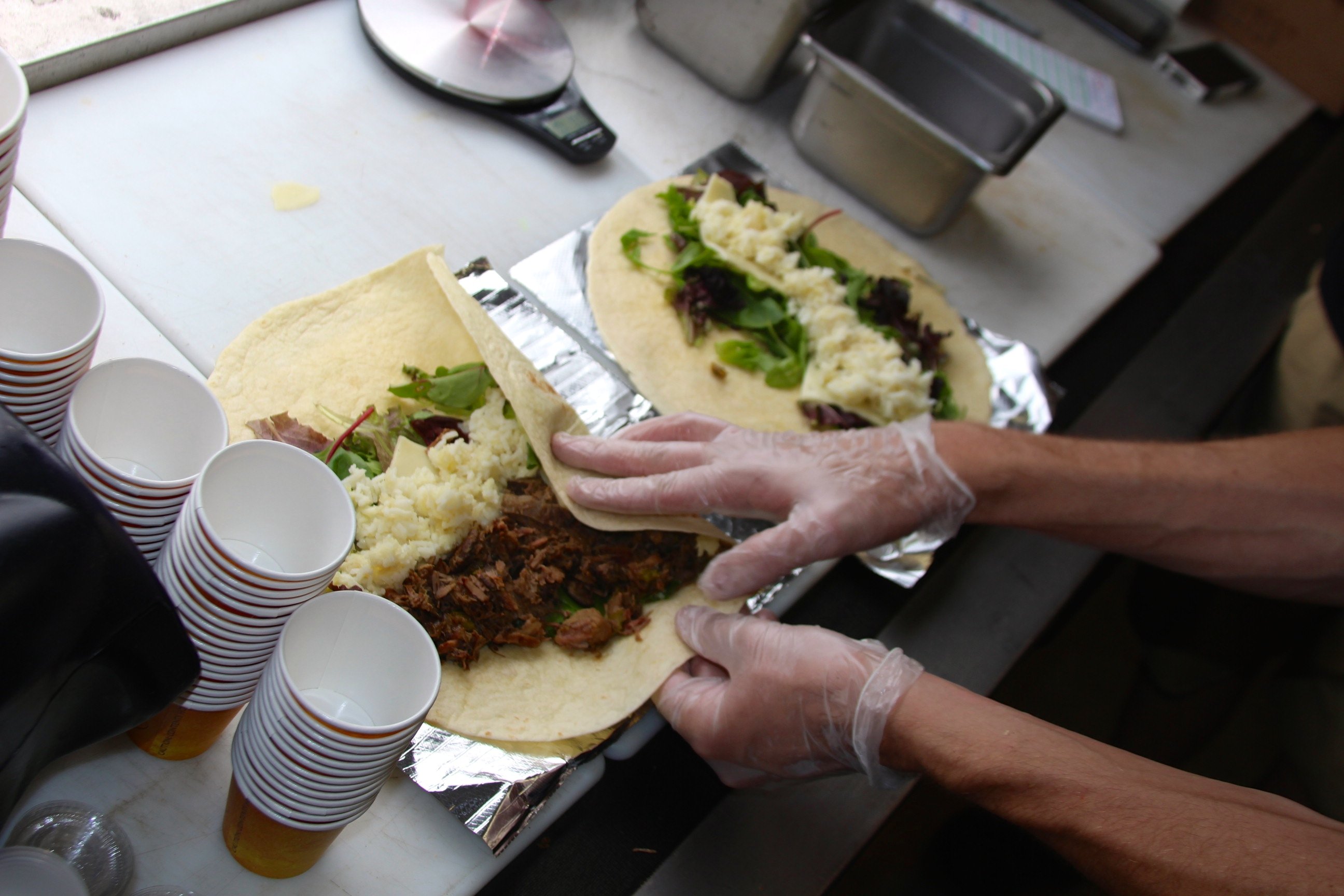 Tampa Food Trucks
Have you noticed that food trucks are gaining huge popularity all over the place? They really are an ingenious concept. Taking friendly, skilled chefs and a streamlined menu along for the ride. Portability, self sufficiency and the ability to set up and take down with minimal effort, food trucks provide a deliciously easy option for your next event. Not in Tampa? No worries! We work with over 120 trucks in the Tampa Bay area and beyond! We do business in Central Florida as well!
Treat the Staff To Lunch
When is the last time you showed your employees how much you appreciate them and all that they do? Statisticsshow that workplaces who show their appreciationto their staff secure longer term employees. By throwing in a few perks once in awhile, your staff is more likely to stick around and work a little harder. Providing them with delicious and nutritious food will quell any low-blood sugar attacks and actually help them perform better at their jobs. It's a win-win for everyone. Don't forget, it's a business write-off for you, parties are a 100% write off! What are you waiting for? Schedule an Employee Appreciation Lunch Catering event and see the smiles on their faces. Maybe you'll decide to make it a weekly or monthly event and we can help with the planning!
If your location doesn't constitute a Tampa Food Truck option (maybe your parking lot is a zoo, or your staff seating is less than accommodating), consider hiring Tampa Bay Food Truck Rally to do onsite catering without the truck if you choose. There are a variety of menu options available; something appropriate for every taste and budget. Your staff will be thrilled about the treat and the office will be aglow. It's truly amazing just how a good meal, music and social time with team members can transform your mood and your entire day!