1999 CHEVY P 30 Stepvan, extra large size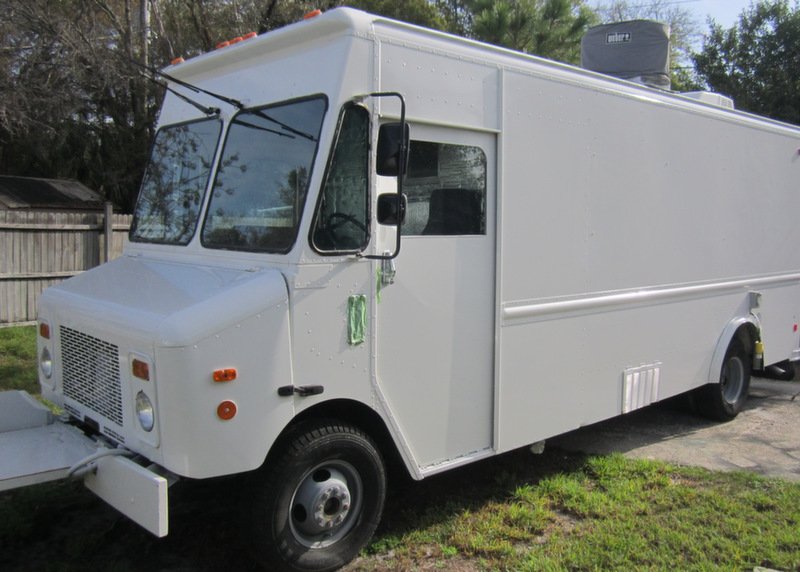 $19,900 OBO (SOLD)
(145,500 miles)
There is a platform for a generator in front of the truck. A 45 pound LP gas tank is located under the truck body.
All new equipment:
7 foot Stainless Steel Exhaust Hood from Hood Mart/ concession package
Coleman 15k air conditioner
24 inch LP gas griddle with thermostat. There is room under the 7 foot hood to add a deep fryer or another stove, griddle, etc.
Gas stove, converted to LP gas (Hotpoint) We chose this stove because of the weight.
Fridge (GE/Magic Chef)
Stainless Steel tables
1 work table 24x24
1 work table 18x48
1 prep table 24x48 with 2" backsplash
>Includes brand new hot water heater, brand new 50 gallon grey water tank, 30 gallon fresh water tank
3 sinks, separate hand-washing sink
All electric, gas, and water is hooked up and ready for inspection
Brand New white paint, ready to add your own designs
Two large serving windows with cover. Outside wall outlet close to the serving window
All the inside walls are insulated and covered with stainless steel, non-slip rubber floors
Ready to put on your own final touches on and get it inspected.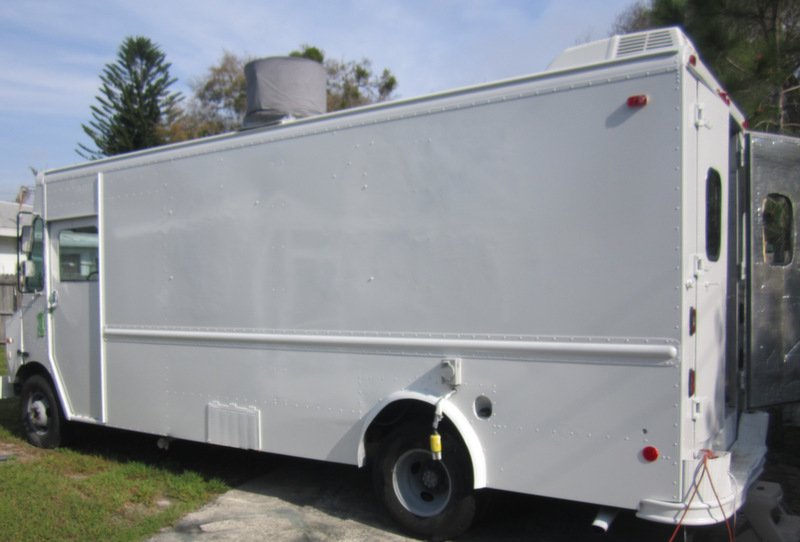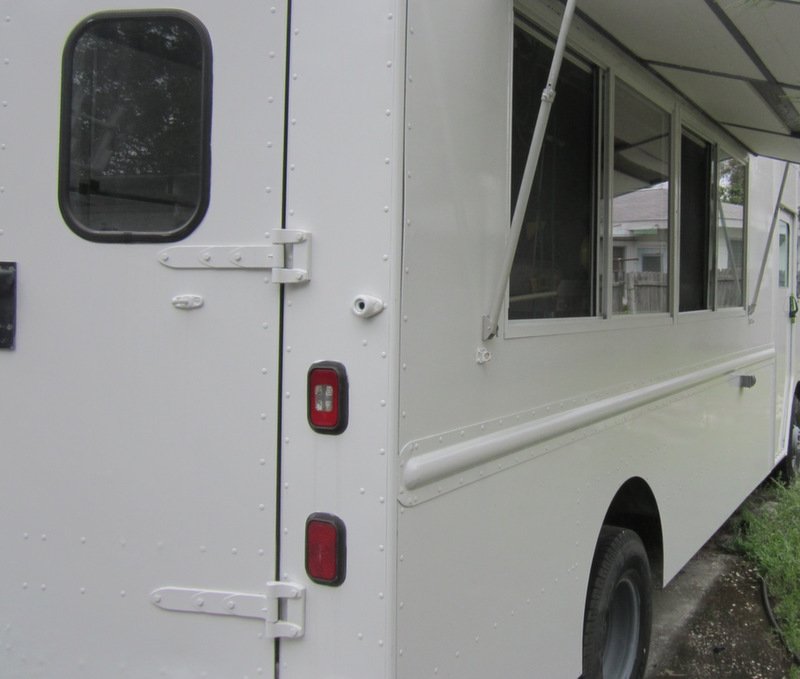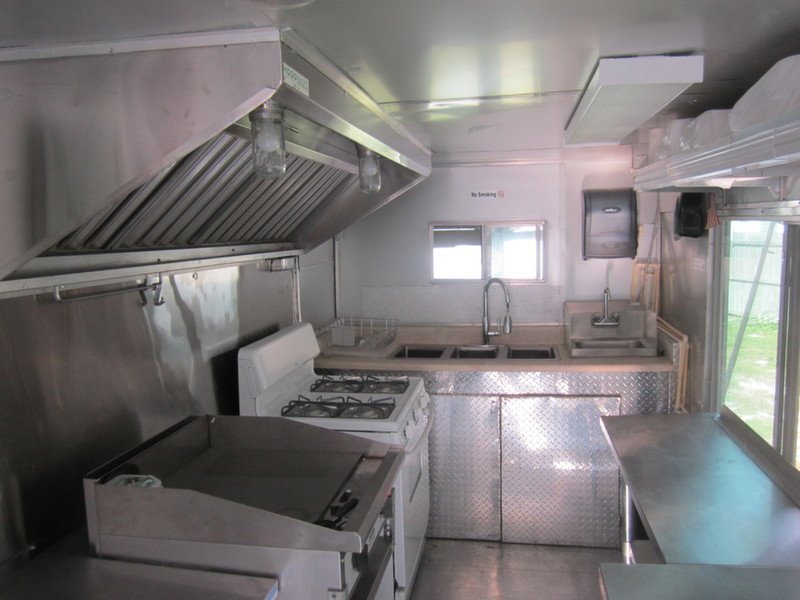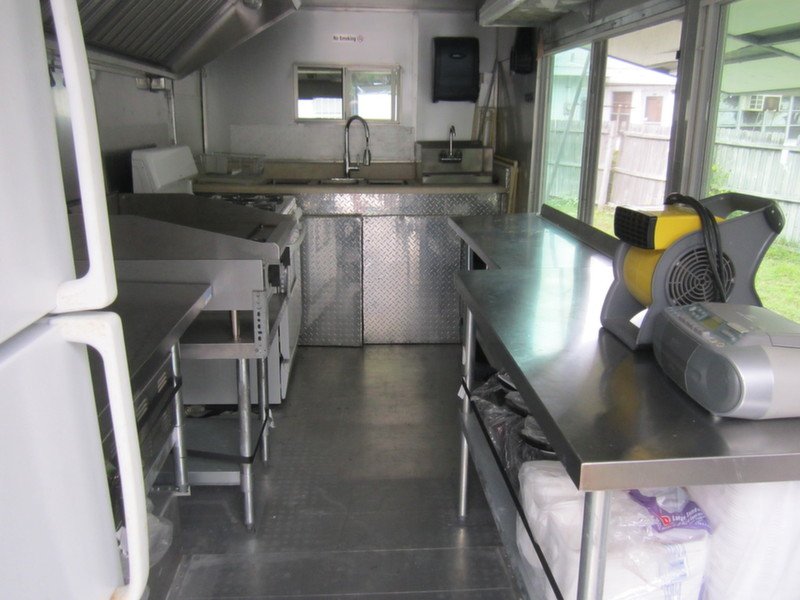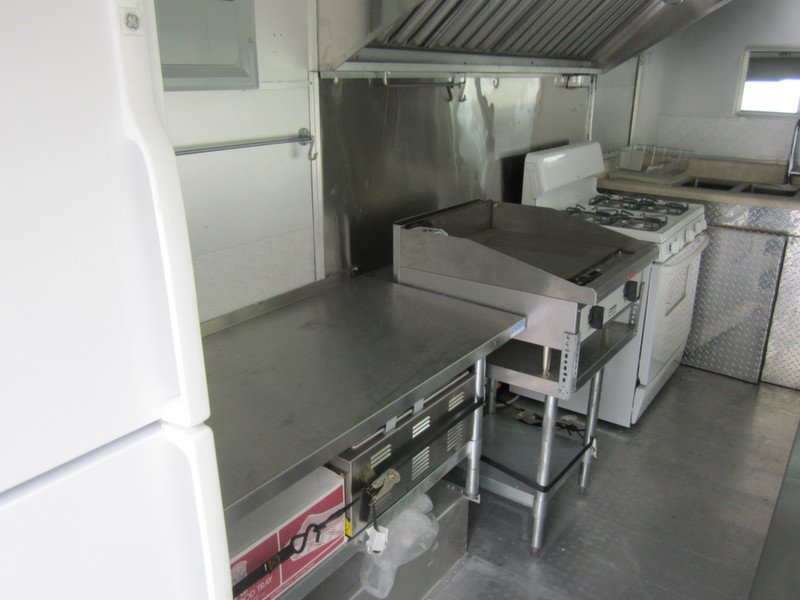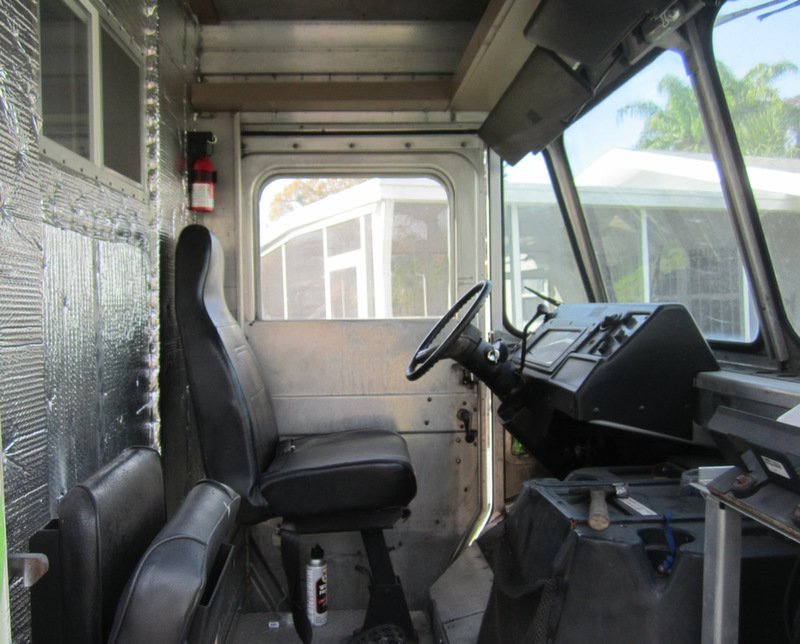 For more information on this truck and our other food trucks for sale contact our office at 813-802-9119
Are you thinking about getting into the Food Truck Business? Check out our seminar that occurs every six weeks.