Nothing like a beautiful sunny day especially when you add music, cupcakes and food trucks to a beautiful college campus. If you're a student at the University of Southern Florida and you didn't attend the Sessums Mall Rally, don't fret, we'll be back! Our first rally was to kick off the Week of Welcome and we have a few more to go. Dates remaining for the rest of the semester at Sessums Mall are all from 11 am - 3 pm:
10/6 Homecoming Kick Off
11/5 Local Foods
12/1 Destress from Final
I'll take another filet skewer please! How often does a college student get to say that?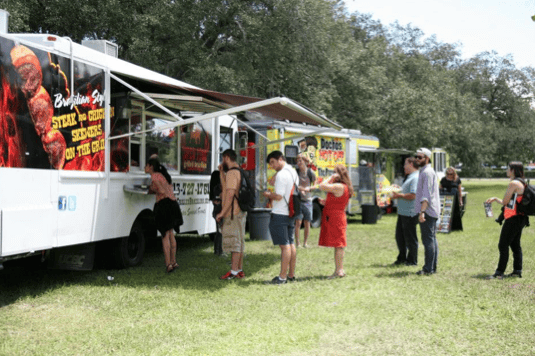 Scooby Snacks all around!
Don't know what a Zoink is? Read the truck, it is even phonetically spelled for you.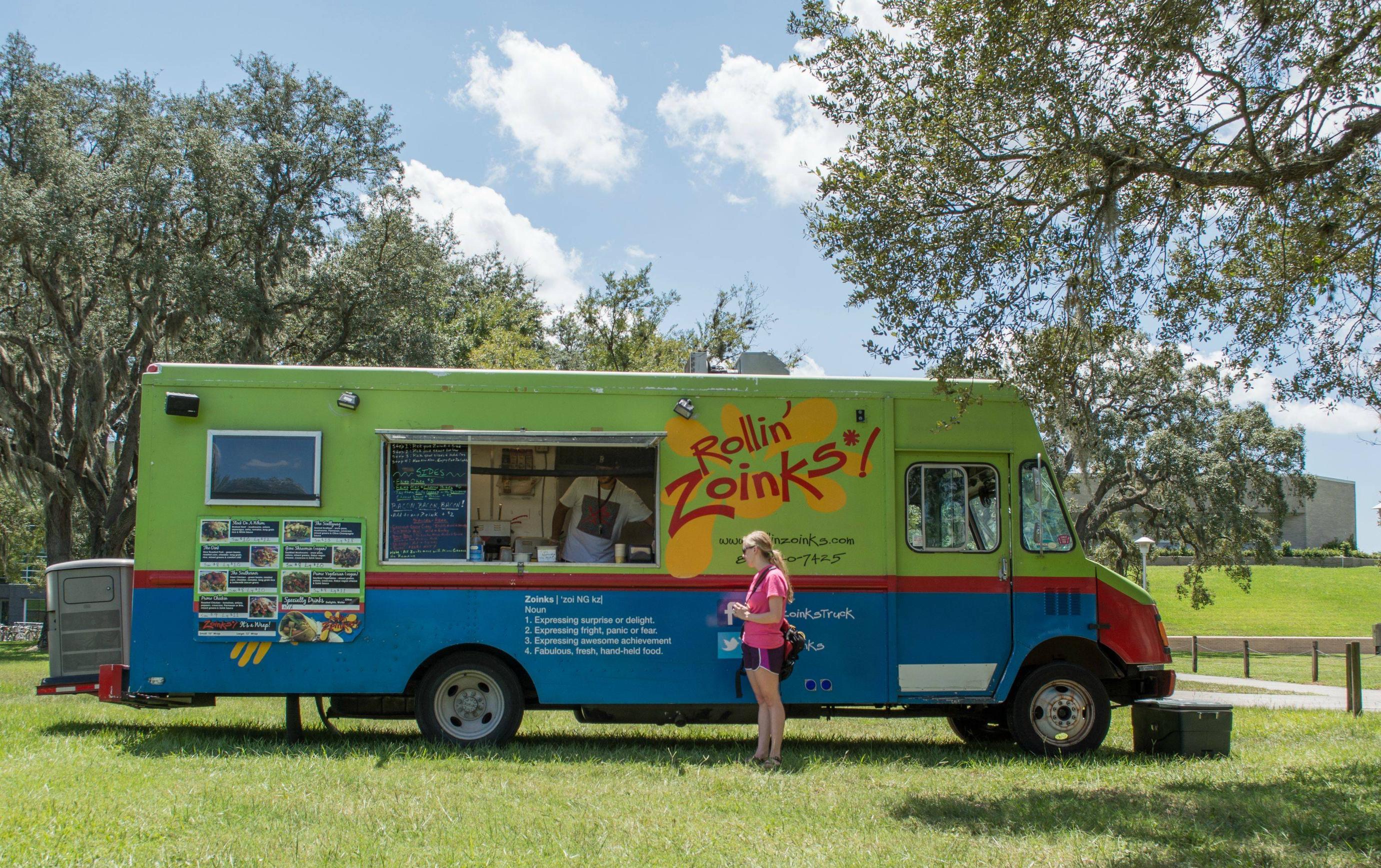 DJ Al' N bringing the beats.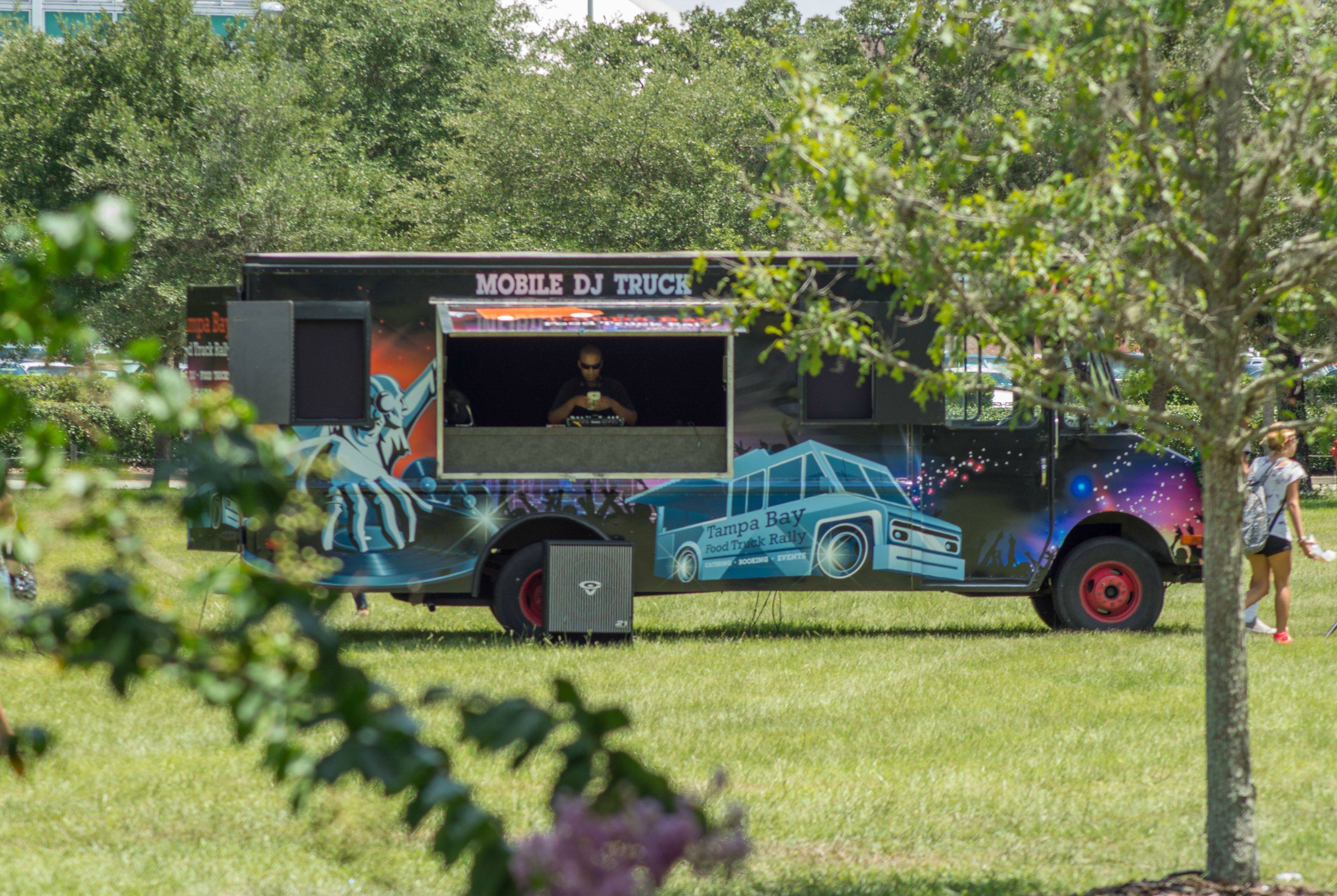 Everyone needs a little Cajun In A Truck, students raved over the Fried Mac N' Cheese.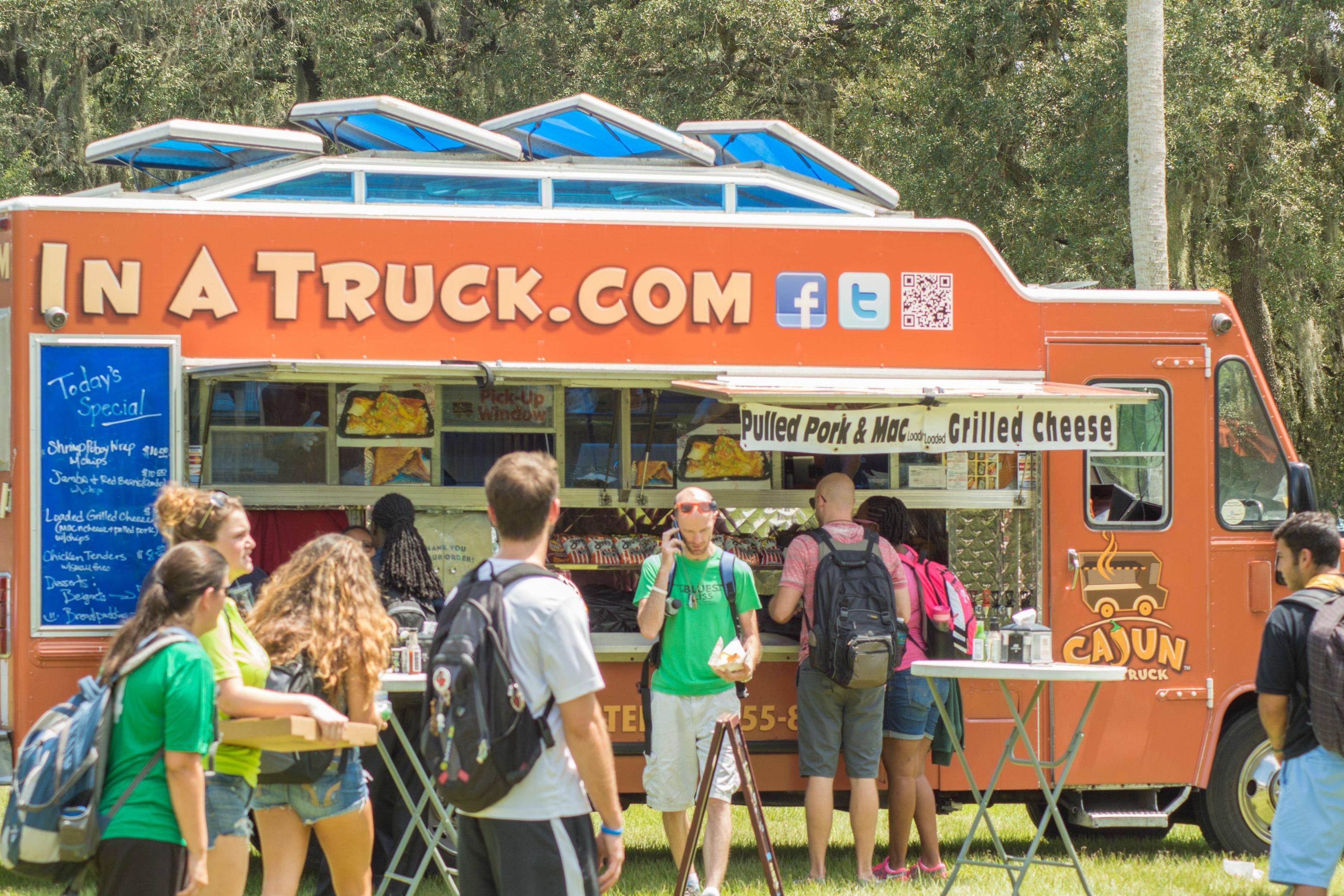 Ready to deliver their patent pending Sho-Gun experience.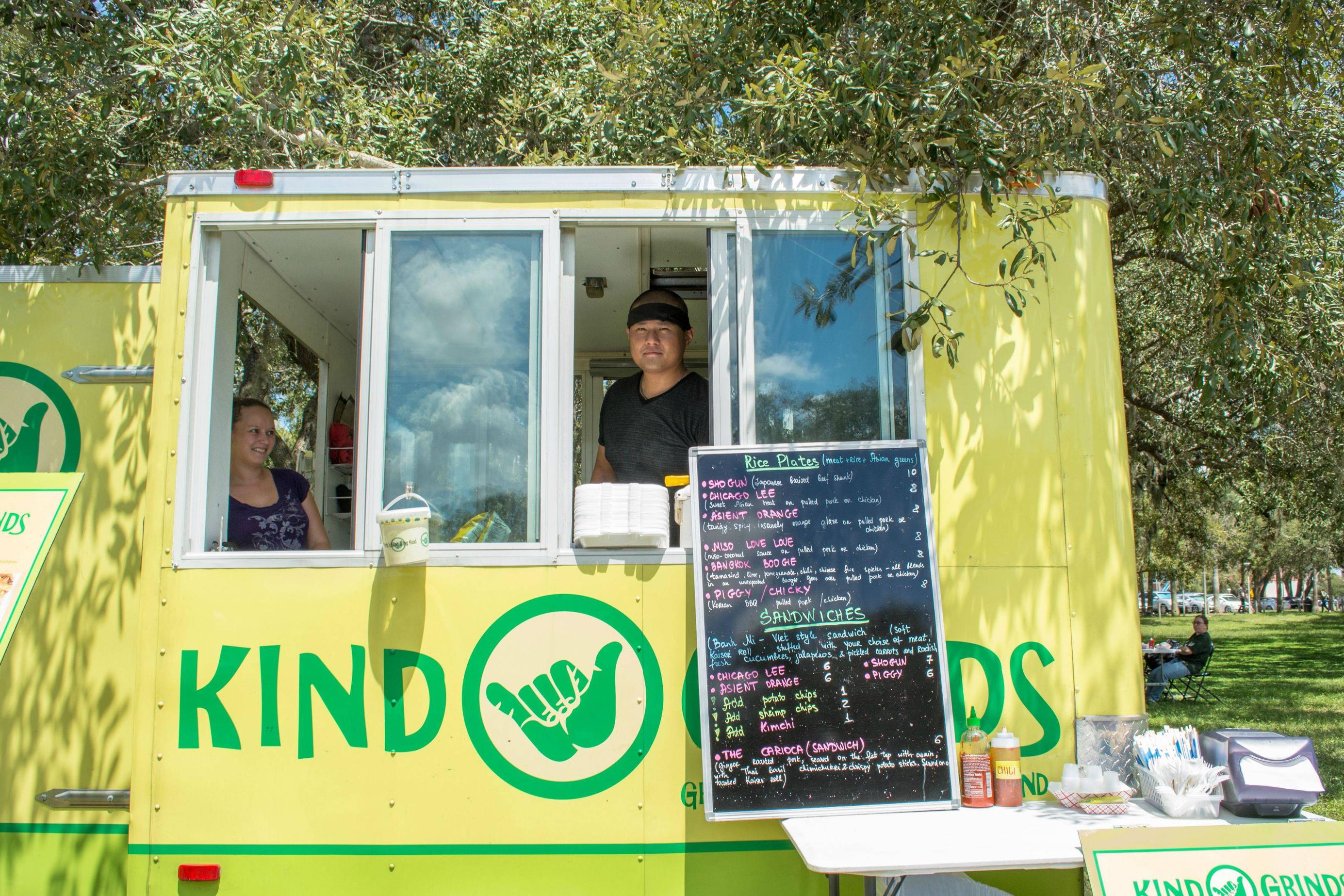 The view from Maple Drive that caters to the shade!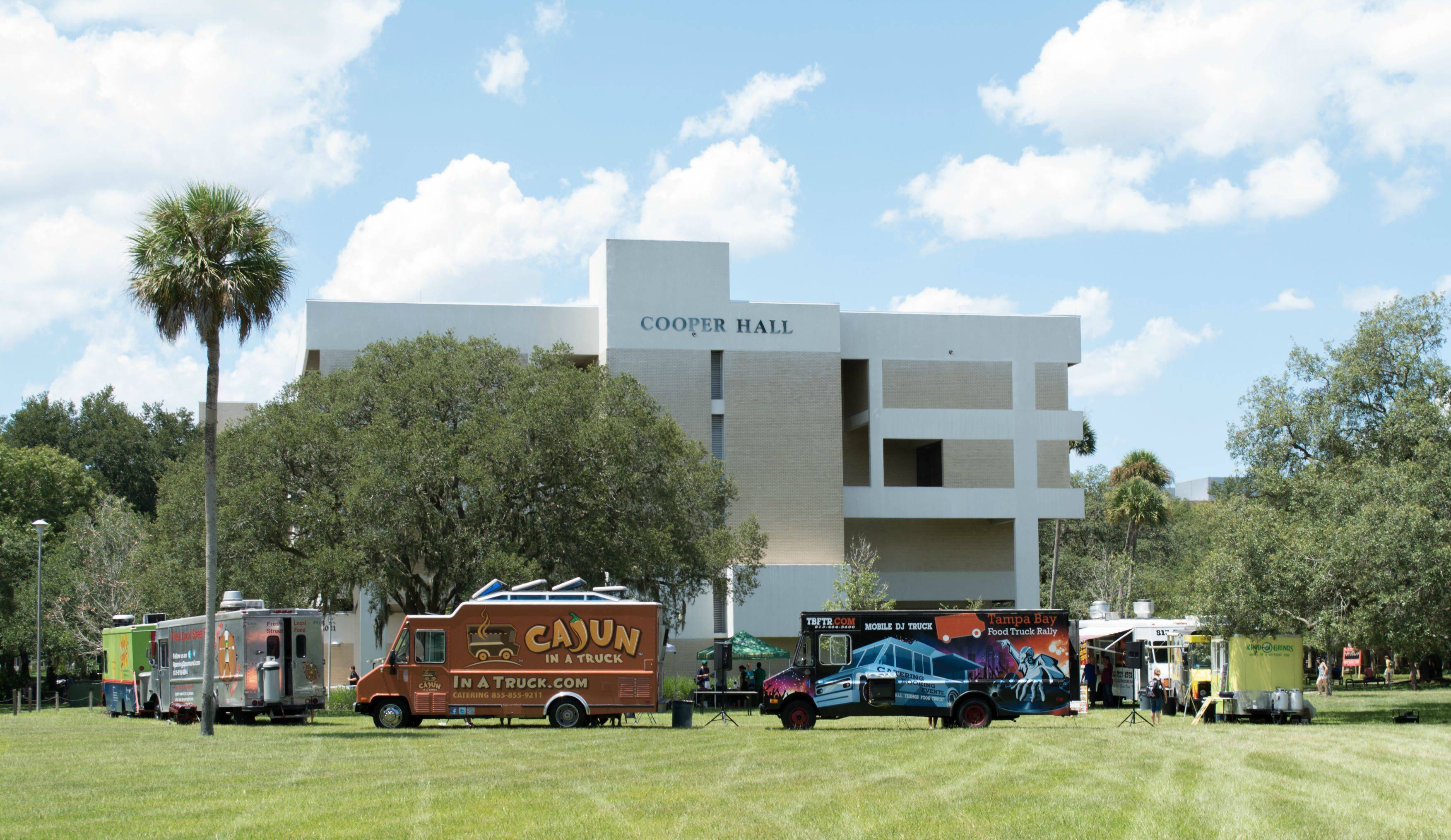 Cupcakes provided by USF Dining, Cell phones provided by student's texting other students on the other side of the table
J
.