The Tampa area food truck formerly known as Stinky Buns is for sale! This was one of the more popular trucks in Tampa but the owners have gone on to open up their restaurant, Anise in Downtown Tampa so they are selling their truck. It is licensed and inspected and ready to be rebranded.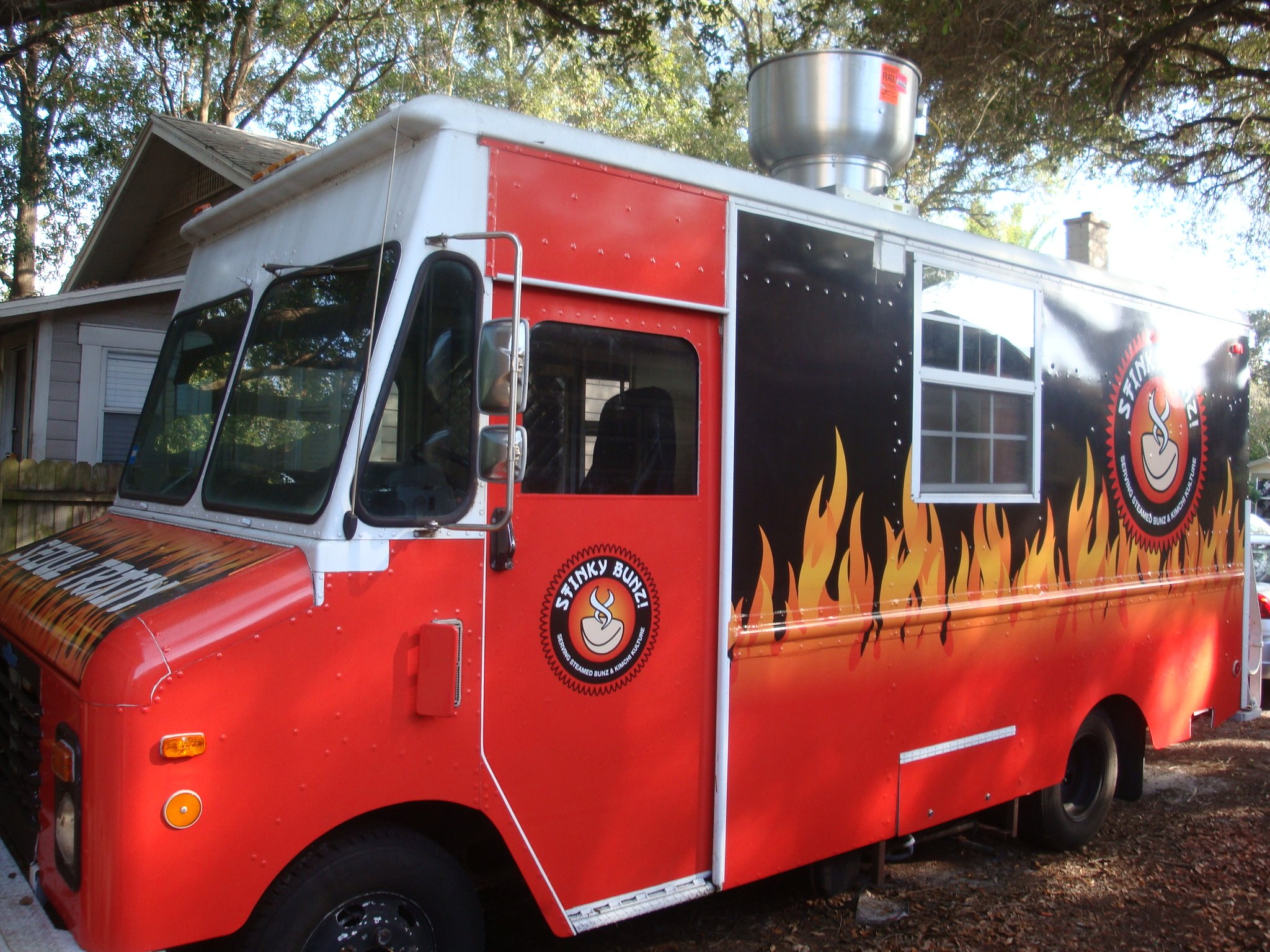 This Tampa, Florida food truck for sale includes all of the following:
1990 20' Gruman Olson Kurbmaster step van with an Isuzu diesel engine 330K
Licensed & Inspected
Generator (newly rebuilt), mounted under the truck
25' Ridgid 10/4 generator cord
2 propane tanks mounted under the truck
Brand new hood and Ansul system
Large steam table
2 burners
24" flat top griddle
Brand new double basket fryer still under warranty
Refrigerated sandwich prep table
Ice well
Refrigerator
Microwave
Long stainless steel prep counter with shelving underneath
3 compartment & hand wash sinks
Hot water heater
Fresh water tank
Gray water tank
Large retractable awning
Asking Price: $40,000 Reduced to $ 30,000
For more details on this listing be sure to contact us.