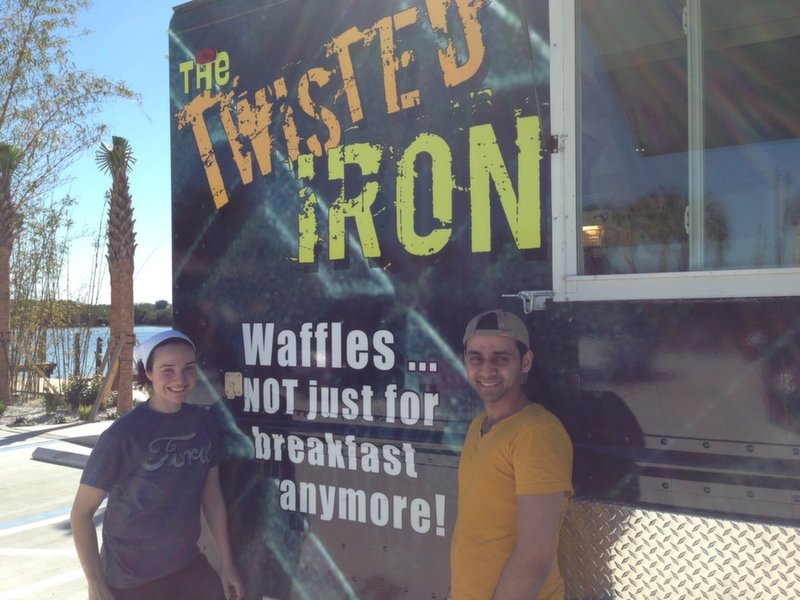 Elaine & Lokesh
This couple has decided to add their own twist to the sandwich. By making airy delights with maple-infused homemade waffles, they are pushing the frontiers of breakfast, lunch, and dinner. I asked how they came up with the idea and Elaine explained, "We wanted to do something involving a gourmet sandwich idea because we thought we could experiment with a lot of interesting ingredients, and that way, we could incorporate things we've learned along the way. The waffles actually came from a couple sitting next to us at a bar in DC, where we were brainstorming and grabbing dinner. They asked what we were doing with all of our notebooks and things spread out. We explained, and they said they had just gone to a food truck gathering spot, and the waffles were their favorite. We decided to meld those two ideas together where we could play with Lokesh's culinary side and my pastry background."
We heard about their unique concept when they took our "How to Start a Food Truck Seminar" a few months ago, and I couldn't wait to try their food at The Getaway in St. Pete. It's amazing what they can do with a waffle iron! They serve more than the traditional Southern chicken n' waffles.
Menu

Their menu consists of steak and cheese, grilled cheese, chocolate and peanut butter, and my favorite, the turkey burger with a side of waffle fries. I took a bite of their burger, and my tongue instantly tasted the sweetness. It was light yet filling and definitely satisfying! Are you interested in finding where they will be? Check out the Tampa Bay Food Truck Lunch Schedules and Tampa Bay Food Truck Social Schedules.
Turkey Burger
Steak and Cheese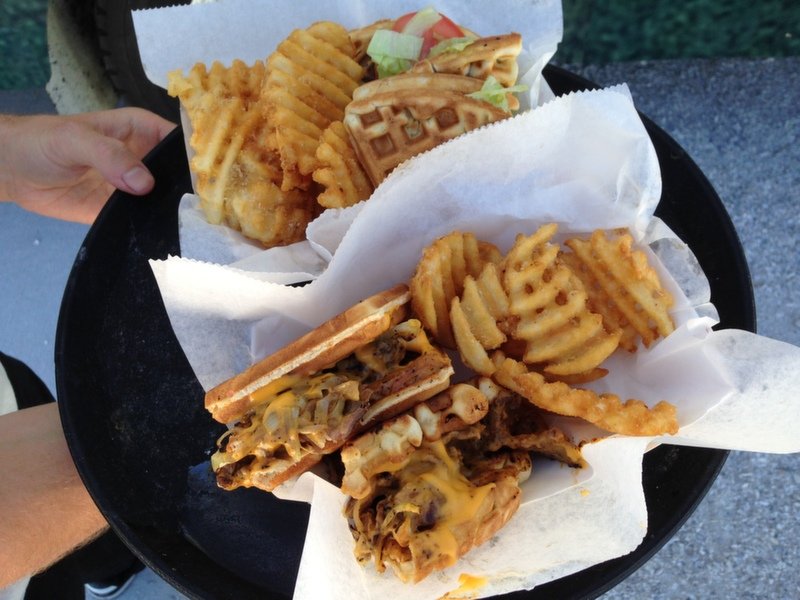 French Onion Grilled Cheese