Open Fire Grilled Brazilian is headed by Chef Cesar, a world renown meat consultant for Brazilian style foods. Chef Cesar was born and raised in South Brazil. As a young boy Cesar would help his family on the farm butchering cattle and preparing the meat to be cooked. Soon he found himself working at the largest Brazilian Steakhouse Porcao at the young age of 19 and deemed the title "Master Meat Chef" where he was given the responsibility of consulting. With this position he went on to consult and start several Brazilian steakhouses in places like Portugal, Spain, Switzerland, Italy, and Germany.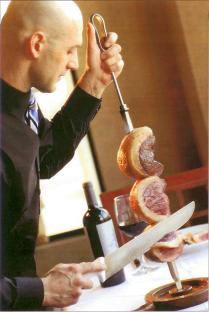 Fast forward to 10 years later Cesar was offered to come to the United States by Porcao and open the first Brazilian steakhouse in Miami, Florida. Chef Cesar soon went on to expand the business into places such as New York, Arizona, Missouri, and up into Canada. Chef Cesar has over 30 years of experience and runs Open Fire Grilled Brazilian as a means to share his talented gifts with the communities of the Tampa Bay area and beyond. Chef Cesar's success inspired him to open his own business - Open Fire Grilled Brazilian. This talented food truck has been roaming the streets since 2013, and its mission is to bring authentic Brazilian style food to you to create an unforgettable experience of flavors. Chef Cesar works with his partner and wife Christina to bring grilled meats to the streets of Tampa. Christina has a strong marketing and sales background making the two's partnership a strong and powerful one. You can often times find her working the truck as a cashier or creating relationships with the truck's clients and customers.
When it comes to the menu of Open Fire Grilled Brazilian they bring the meat to the table. This Brazilian truck boasts tender meats such as chicken breast, sirloin steak, filet mignon, pork, alongside vegetarian options. Meals are served with traditional white rice, black beans, farofa (yucca flour, bacon, and herbs), and a vinaigrette (onion, garlic, tomatoes, vinegar, oil, herbs, and a dash of tabasco). The meats and veggies are skewered and grilled to perfection dependent on how you would like your meat cooked. Open Fire Grilled Brazilian also offers grilled sweet plantains, and Brazilian sodas. Steak is Chef Caesars's specialty. Something that makes this food truck stand out amongst the others is how the food is prepared. Open Fire Grilled Brazilian doesn't fry a single thing on their truck and every dish is grilled and made to order. Christina and Chef Cesar decided to call Tampa home because of its up and coming business feel, and strong food truck fans and foodies in the area. Open Fire Grilled Brazillian operates out of Clearwater, but frequents the Tampa Bay area.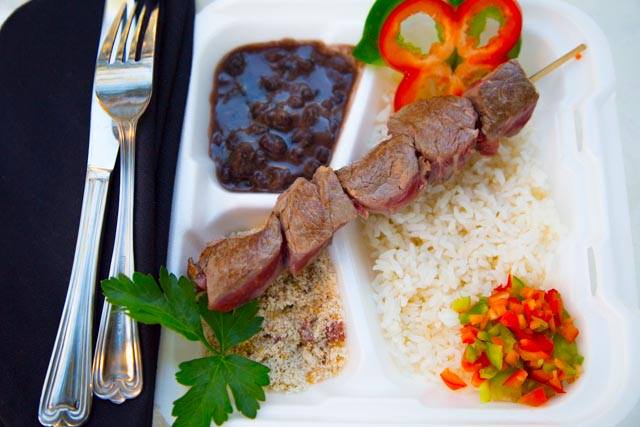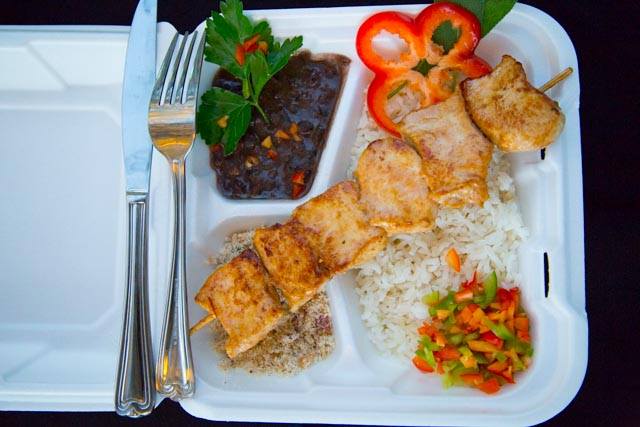 Looking to try out Open Fire Grilled Brazilian? Check our Daily Locations page to see if they are serving in an area near you. Whether you're interested in reception service for a wedding or to feed employees after a company wide meeting, we do all the work from booking the truck to booking music with our mobile DJ truck! Contact us here. Interested in following Cesar and Christina? Follow them on Facebook!