Check out our guest post from Lindsey Morgan on the SOHO Rally in April.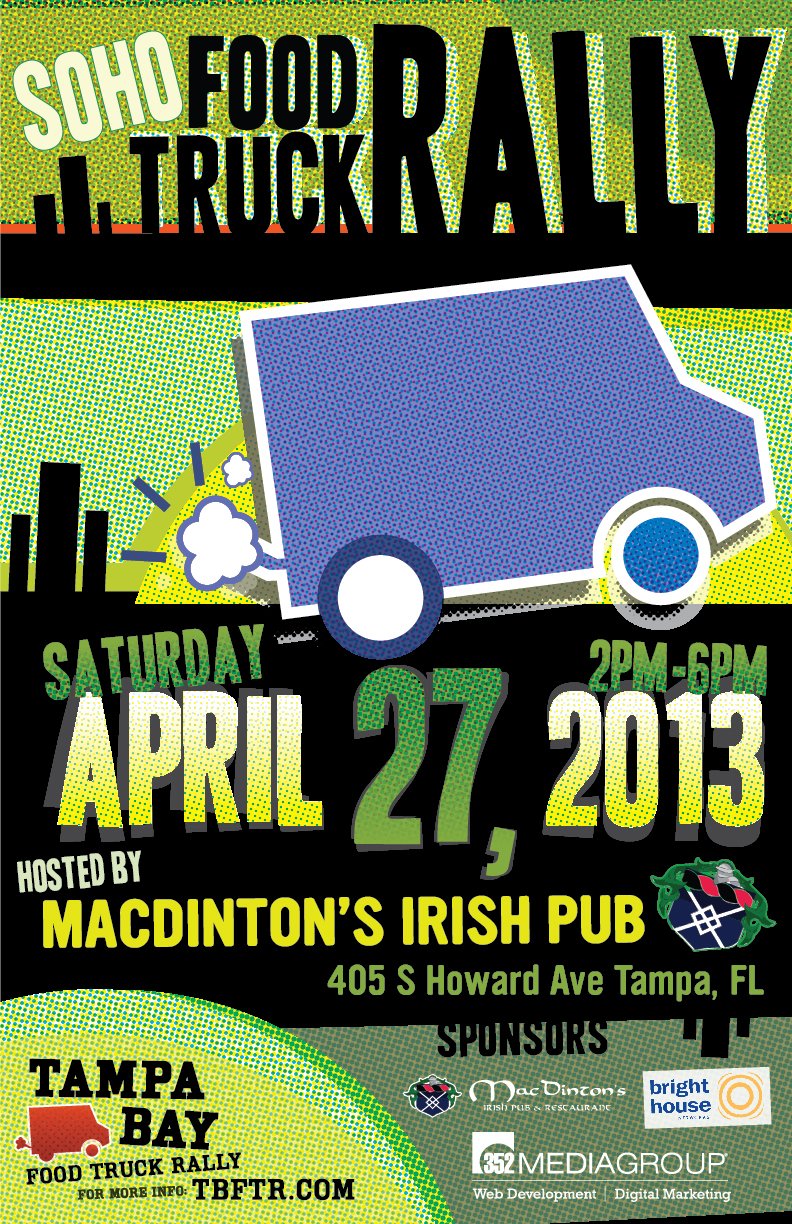 Admittedly, we all have our vices. For some it is great wine and others it is gourmet pizza. Me, I love reality TV, well FOOD Reality TV. My favorite show of late was on The Food Network last fall: The Great Food Truck Race. The premise of the show is that various food trucks from all over the country travel from city to city sharing their cuisine and competing against one another. As with any great reality show - there are twists and turns, there are competitive advantages earned in contests, there are villain (trucks) and the underdog everyone roots for. However, I have a confession to make. Having watched 3 seasons of the show from 2010-2012 and enjoying the culinary creativity of the chefs and home cooks alike, I had never ACTUALLY dined on delectables offered up from any of our area food trucks. While I sat at home in the comfort of my couch I saw a few trucks pop up locally, I just never made it a priority to track single trucks and seek out their daily locale. It wasn't until Tampa Bay Food Truck Rally began their monthly SoHo Food Truck Rally in February that I finally took a taste of all the Tampa Bay scene has to offer, and WOW...is there a lot to take in!
Tampa Bay Food Truck Rally is not new to the area, but as of late they are making an incredible name for themselves on both sides of the Bay. Not only has TBFTR scored food truck goodness in the Tampa International Airport Cell Phone Waiting Lot each day at lunch, they have organized countless truck meetups everywhere from Tarpon Springs to South Tampa.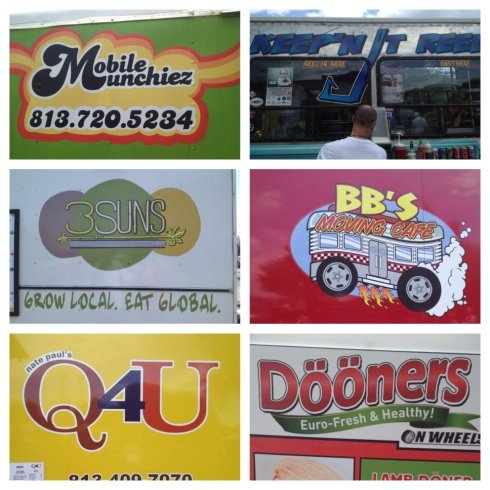 One of the regular events organized by TBFTR is SoHo Food Truck Rally, held from 2-6pm on the last Saturday of each month at MacDinton's on South Howard. This event is a far cry from Friday Happy Hour at Macs.
April's rally featured Mobile Munchiez, Keepin' It Reel, 3Suns, BB's Moving Café, Nate Paul's Q4U, Dooners on Wheels, Rollin' Zoinks, American Weiner, New England Lemonade and Unforgettable Cupcakes. If the names alone don't make your mouth water, I can tell you - Each menu held options for the food adventurer and traditionalist alike!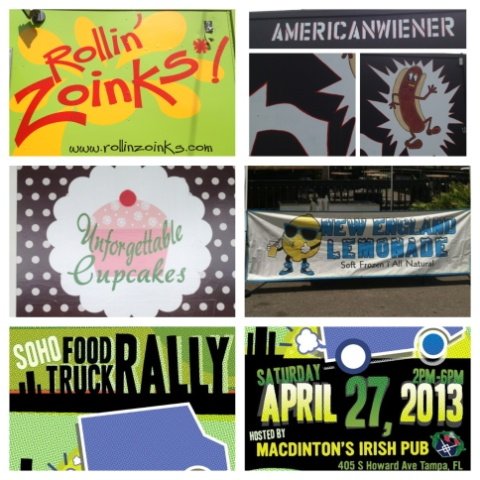 Tampa Bay Food Truck Rally makes it easy to hang out and enjoy dishes from several different trucks at a manageable pace (and reasonable price!). Tables and chairs are set up in the lot for patrons and MacDinton's welcomes food truck food onto the patio! The pace of the rally ebbed and flowed throughout the afternoon. Strollers and families as well as 20-somethings taking a break from a day at the pool filled the lot. Cornhole, Jumbo Jenga and the fun atmosphere created by MacDinton's live music made the April SoHo Food Truck Rally and awesome way to spend the day!
If you are looking for an exciting way to spend part of your Saturday afternoon, an easy option for an early Saturday dinner (before a night on the town) or a quick and easy sweet treat pick-me-up, the food trucks at the SoHo Food Truck Rally are a sure bet! Thanks so much to Tampa Bay Food Truck Rally for bringing such a fun and relaxing varied culinary atmosphere to South Tampa. With so many different trucks to choose from and ever-changing menu options, we will certainly keep this event on our calendar!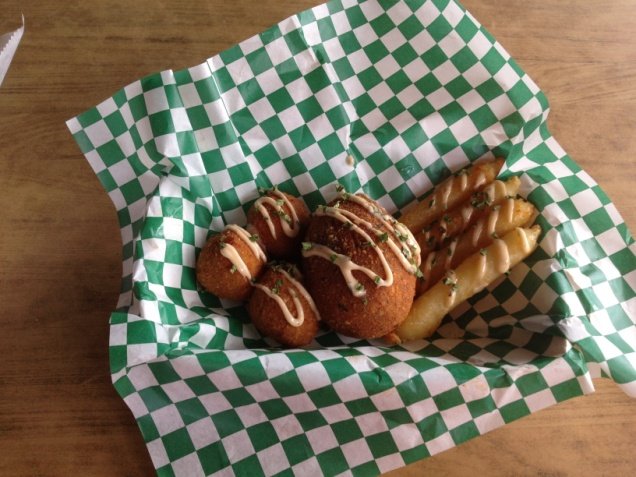 Lindsey Morgan is a less-than-regular blogger over at llmthinkingoutloud.blogspot.com with a love for all things social media. Opinions expressed here are that of the writer.